The East Troy Farmers Market will continue its exciting ninth season from 2 to 6 p.m. on Fridays at East Troy Village Square Park, 2881 Main St.
Get to know our full season vendors, who will be joined by additional daily vendors every Friday! For more information about the market, click here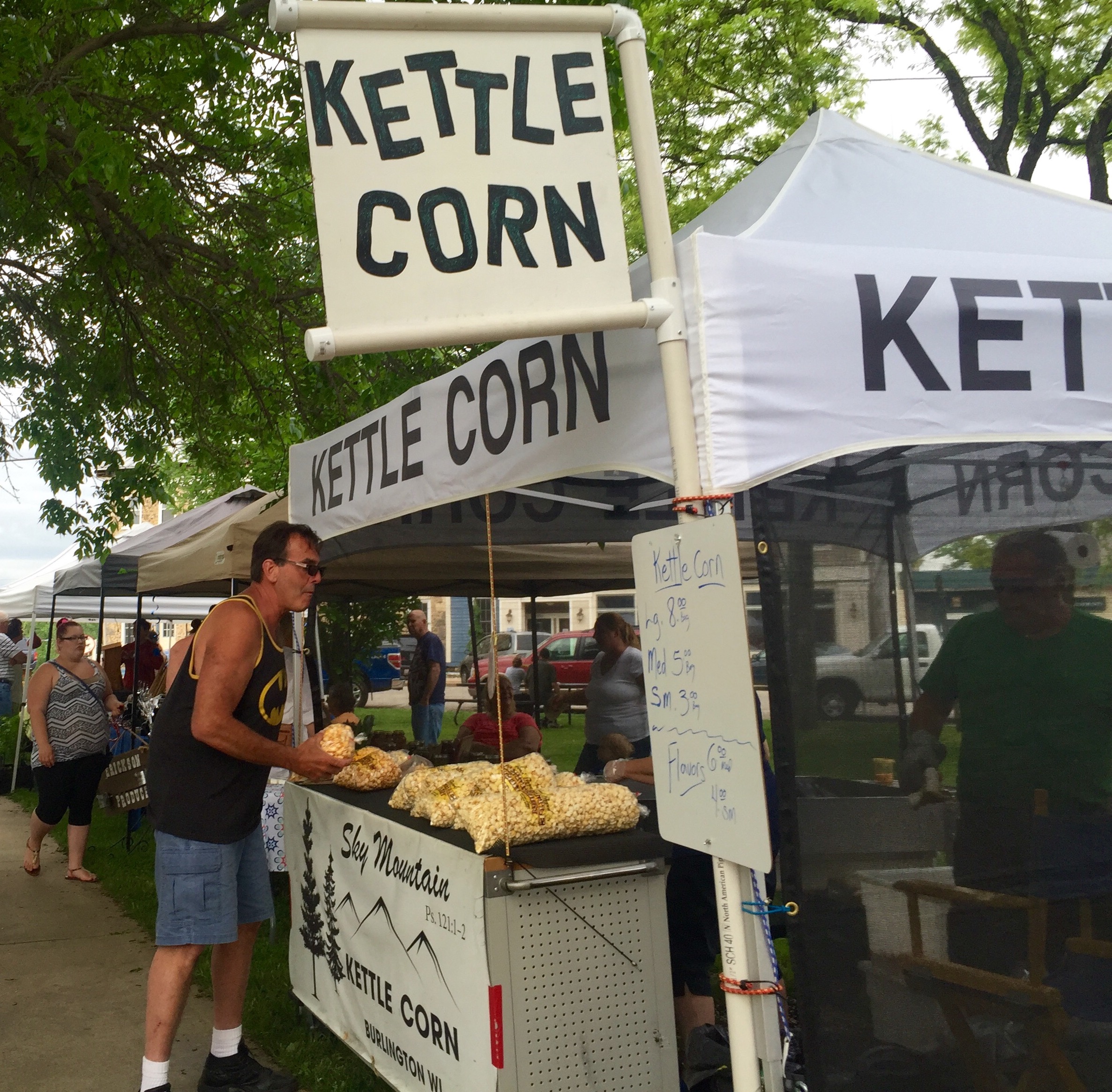 SKY MOUNTAIN KETTLE CORN
(414) 430-5114
skymountain@sheeksters.net


Sky Mountain Kettle Corn is family owned with established business throughout southeastern Wisconsin, including farmers markets, fairs and other special events.


Must-have market items: sweet and salty popcorn & varieties like caramel, Chicago mix, cheddar and more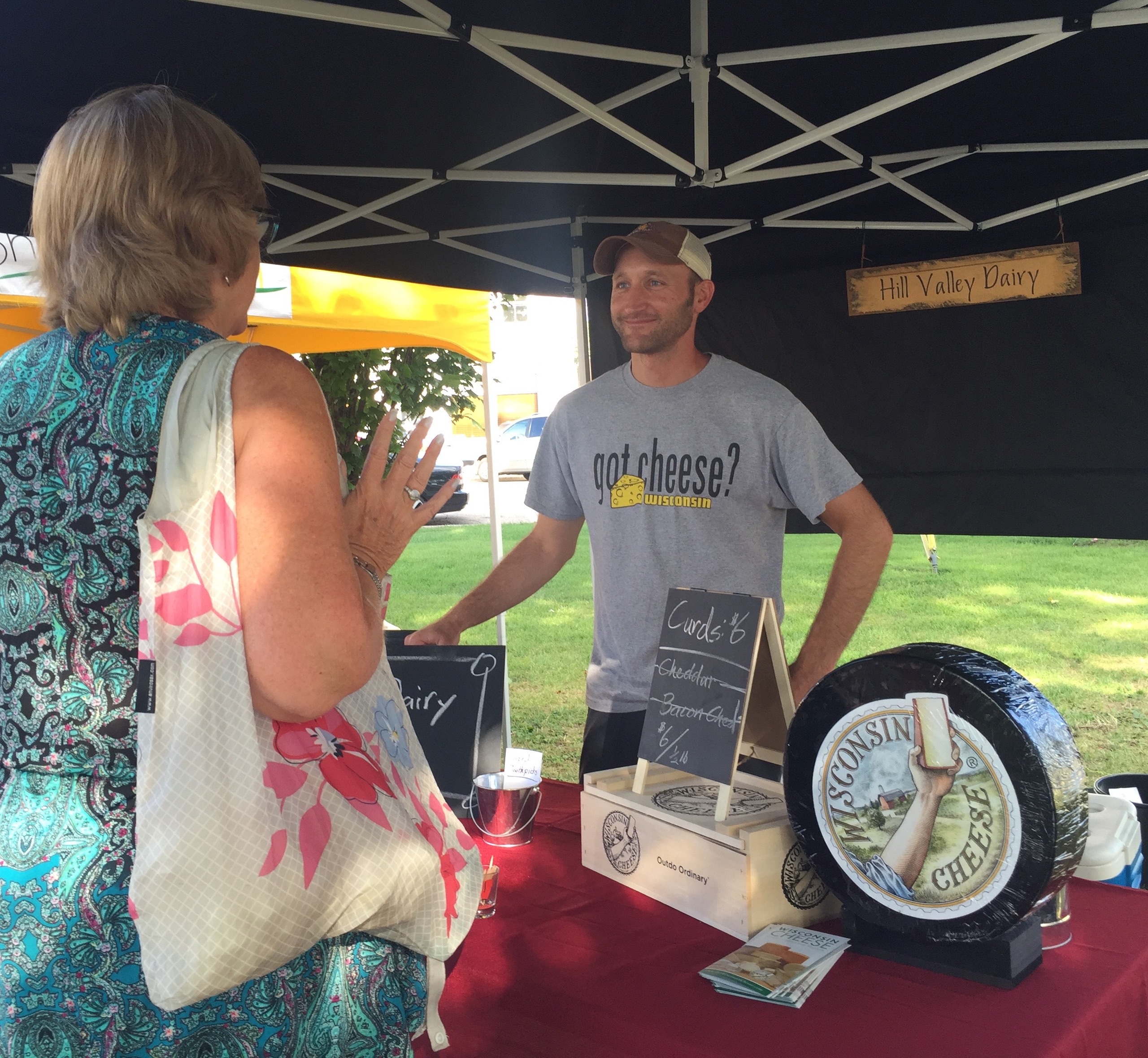 HILL VALLEY DAIRY
(262) 684-9524
hillvalleydairy@gmail.com
www.facebook.com/HillValleyDairy


Hill Valley dairy offers fresh Wisconsin cheese from cheesemaker Ron Henningfeld. Available for wholesale and retail purchase in Walworth County.


Must-have market items: Cheddar, flavored Cheddar, Gouda and fresh cheese curds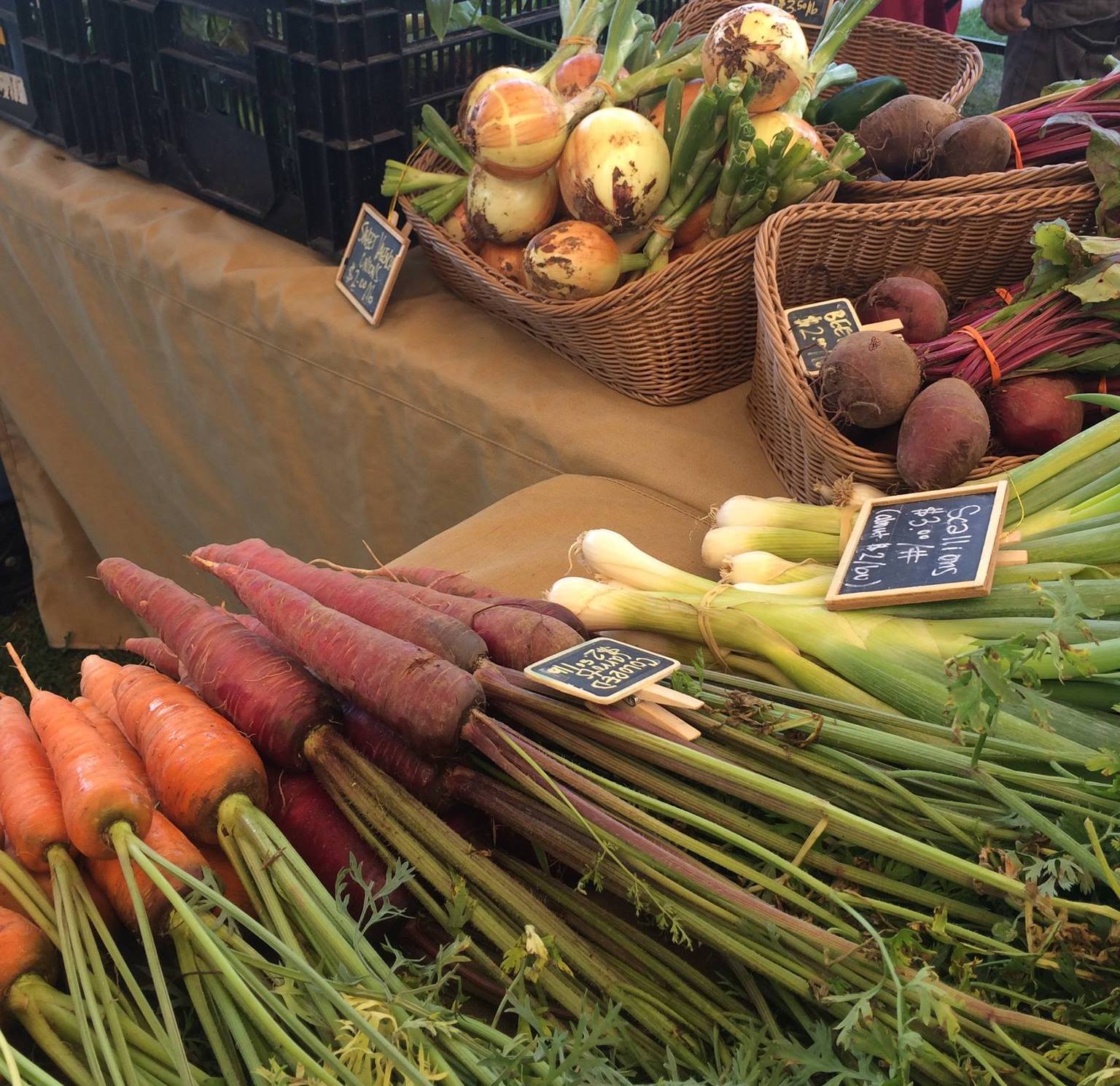 ROHRGANICS
2894 Main St.
East Troy, WI 53120
info@rohrganics.com
www.facebook.com/rohrganics

Rohrganics produces vegetables and meat using strict organic practices. It grows for the community and for its farm store and café, Square Roots and 2894 on Main in East Troy. Rohrganics also offers vegetables by the pound, farm boxes, wholesale discounts, and whole/half animals.

Must-have market items: huge variety of organic grown vegetables and fruits, free-range organic-fed eggs, pastured and organic-fed meat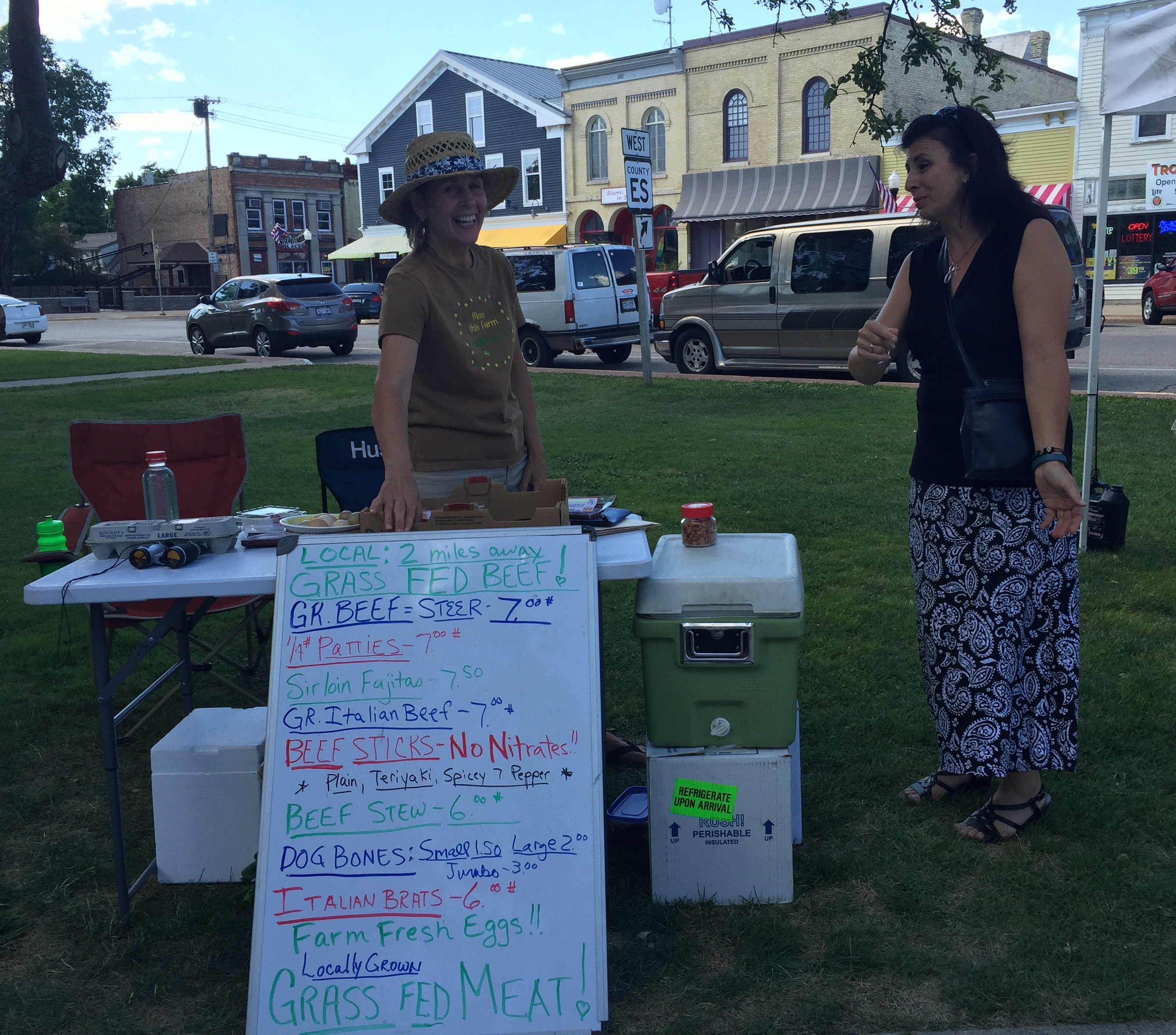 HEALEY'S WHOLESOME HAVEN
W1838 St. Peter's Road
East Troy, WI 53120
(262) 642-3677


The Healey family started their business 28 years ago, determined not to use chemicals or pesticides. The farm features 25 acres of pastureland, which the Healeys have used to raise beef cattle for the past nine years.

Must-have market items: Grassfed beef (beef sticks, misc. steaks); chemical free seasonal produce & baked goods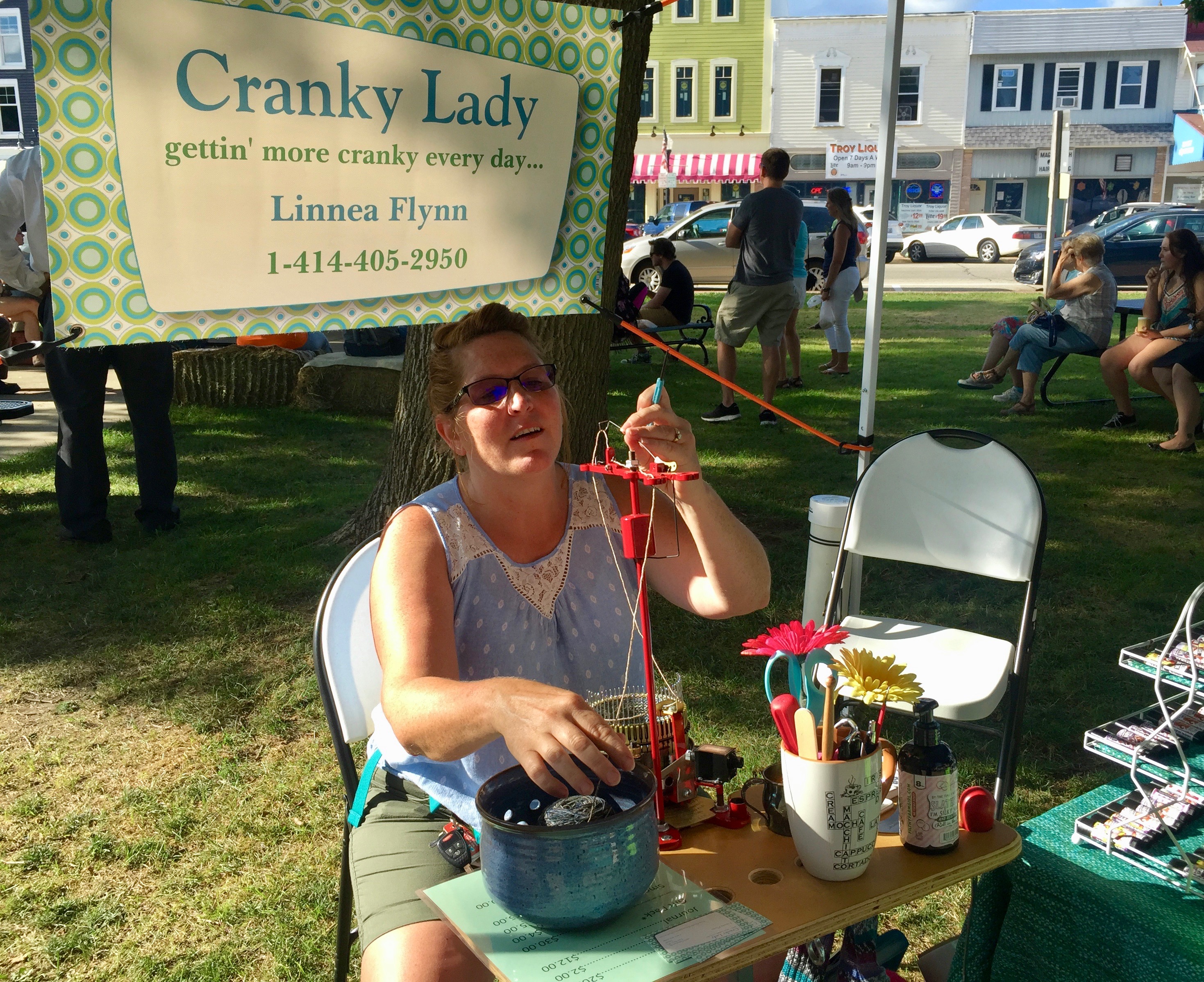 CRANKY LADY
East Troy, WI 53120
(414) 405-2950
linneaflynnfaithsteppingstones@yahoo.com


Owner Linnea Flynn makes every pair of hand-cranked socks (made of authentic wool, acrylic and bamboo) with a love for the rich history that surrounds the circular sock knitting machine. The machine is a replica from World War II, and is a reminder of the behind-the-scenes efforts of women and children who made socks to support troops in the war.


Must-have market items: Hand cranked socks knitted on a machine replicated from 1924, embellished journals & handmade cards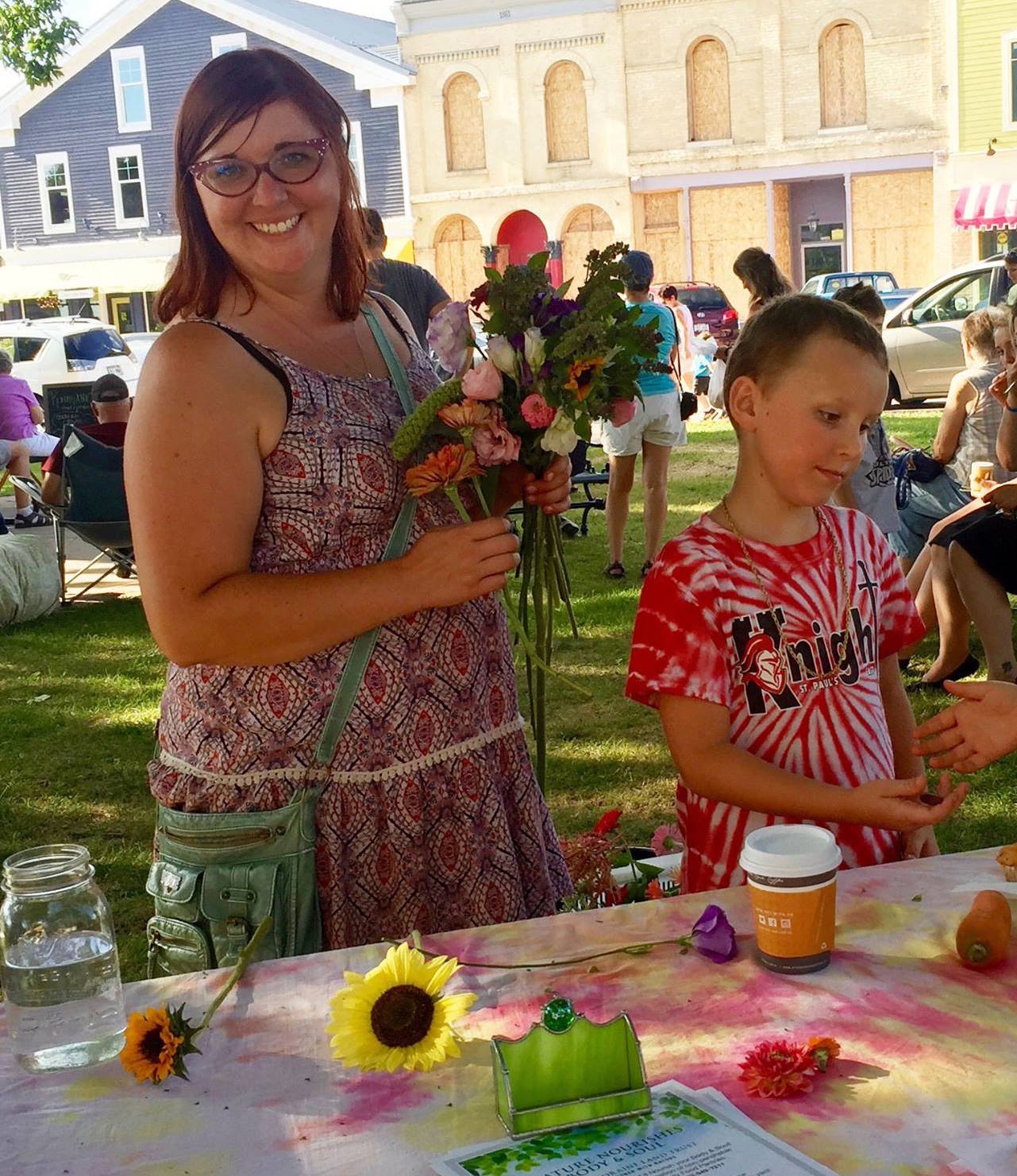 LOVELIGHT FLOWERS
East Troy, WI 53120
(414) 510-5505
lovelightfloraldesign.com


Lovelight Flowers is a petite flower farm and design studio located in East Troy, which specializes in weekly bouquet shares and creating one-of-a-kind wedding & special event designs.


Must-have market items: fresh cut flowers, plants, gardening aprons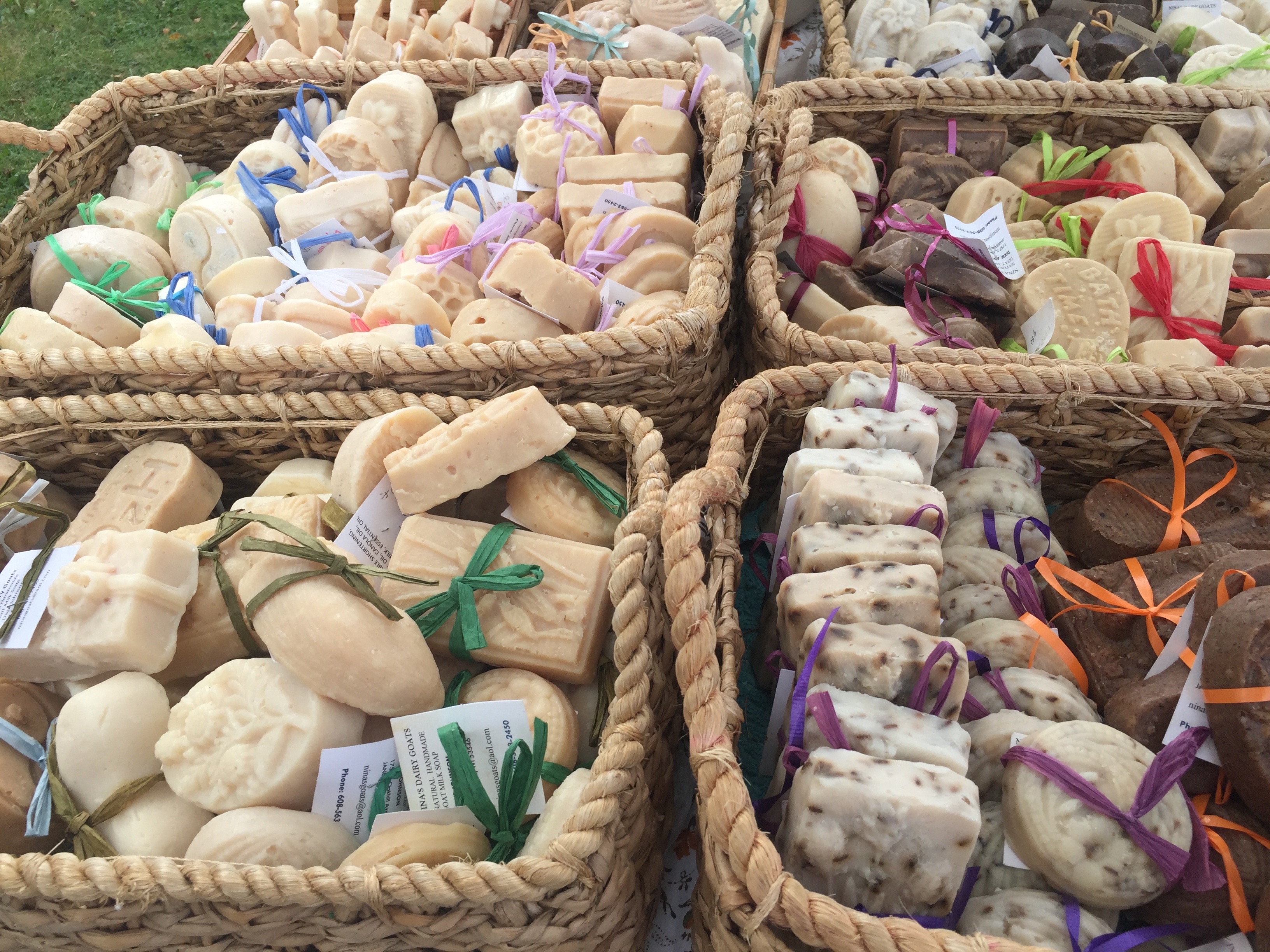 NINA'S DAIRY GOATS
(608) 563-2450
ninasgoats@aol.com


Nina's Dairy Goats' hand-milled goat milk soap is made with vegetable and essential oils and other natural ingredients. Soaps come in 30-plus varieties and many shapes and are good moisturizers.

Must-have market items: Natural goat milk soap, lotion butter, beeswax lip balm, 100 percent soy candles, maple syrup, Farmer John cheese, crocheted dishcloths, scrubbies, purses & towels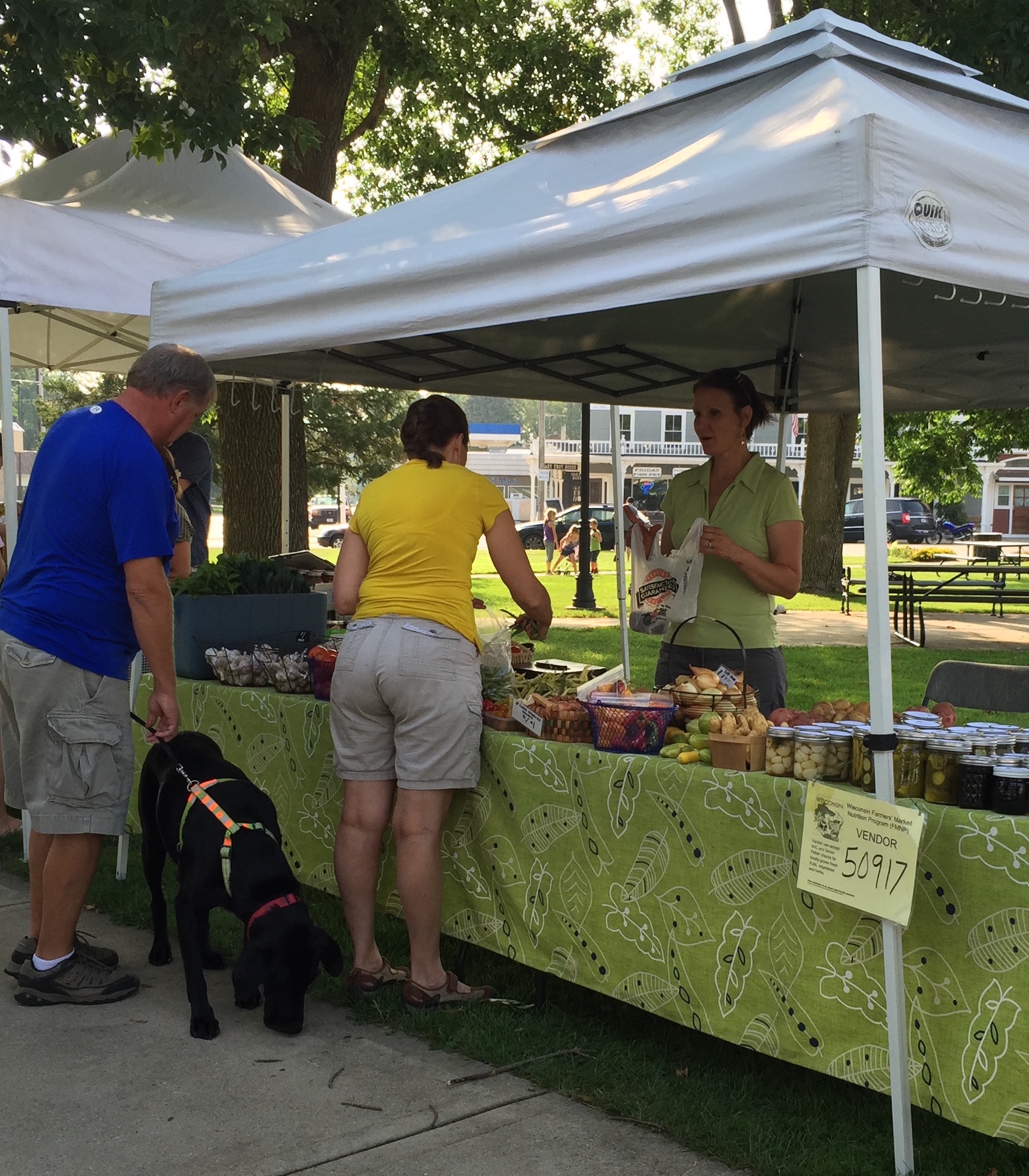 MUDDY BOOTS PLANT & PRODUCE
Mukwonago, WI 53149
(414) 690-2436
muddyboots@wi.rr.com
Muddy Boots Plants & Produce, based in Mukwonago, is a small, family run business selling non-certified organic produce, home canned goods and farm & garden related craft items at local farmers markets.
Must-have market items: Spring garden seedlings, some perennial plants, garden veggies, fresh herbs, farm & garden craft items and decorations, jams & canned veggies and more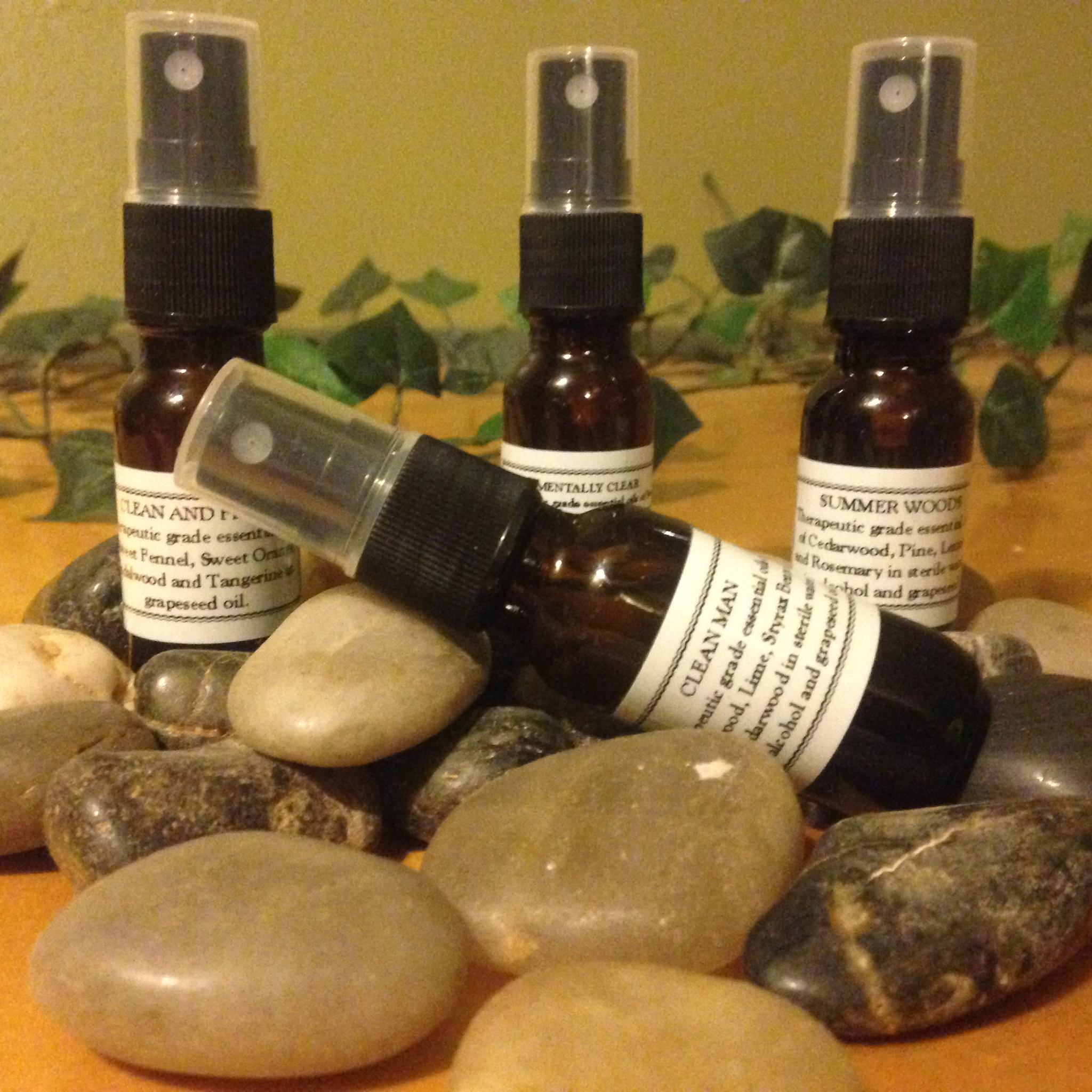 SARAH'S ESSENTIAL AROMAS
East Troy, WI 53120
sarahsessentialaromas@gmail.com


Sarah's Essential Aromas' lip and body balms are made with hand rendered beeswax and essential oils.

Must-have market items: Custom blended essential oil rollers, handmade essential oil accessories, handcrafted Chakra pillars & pendants, hand carved walking sticks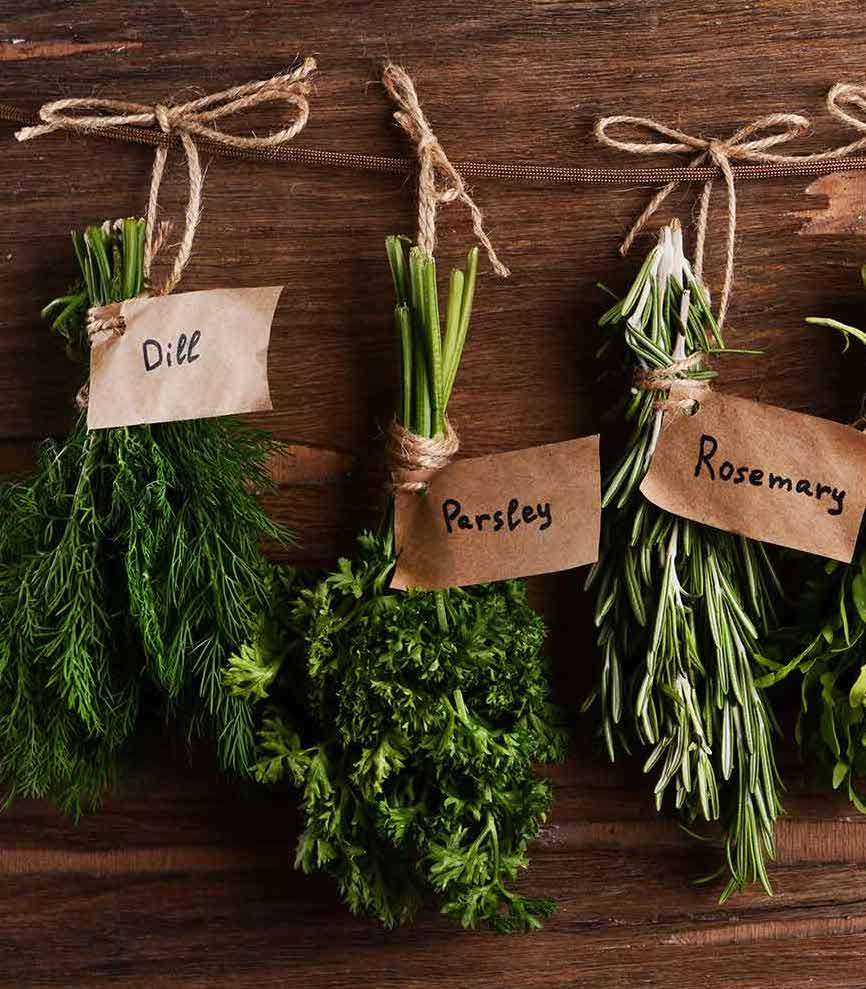 ADKINS HERBS N SUCH
Lake Geneva, WI 53147
adkinsherbsnsuch@gmail.com
Adkins Herbs N Such will be selling everything from herb boxes to bath bombs to body scrubs to plants to veggies to flowers to its specialty – Hypertufa planters at area farmers markets. The Hypertufa planters were developed in the 1930s to replicate the stone troughs that were popular among English gardeners, feature beautiful flowers.


Must-have market items: plants, veggies, herb boxes, flower boxes, bath salts/scrubs/bombs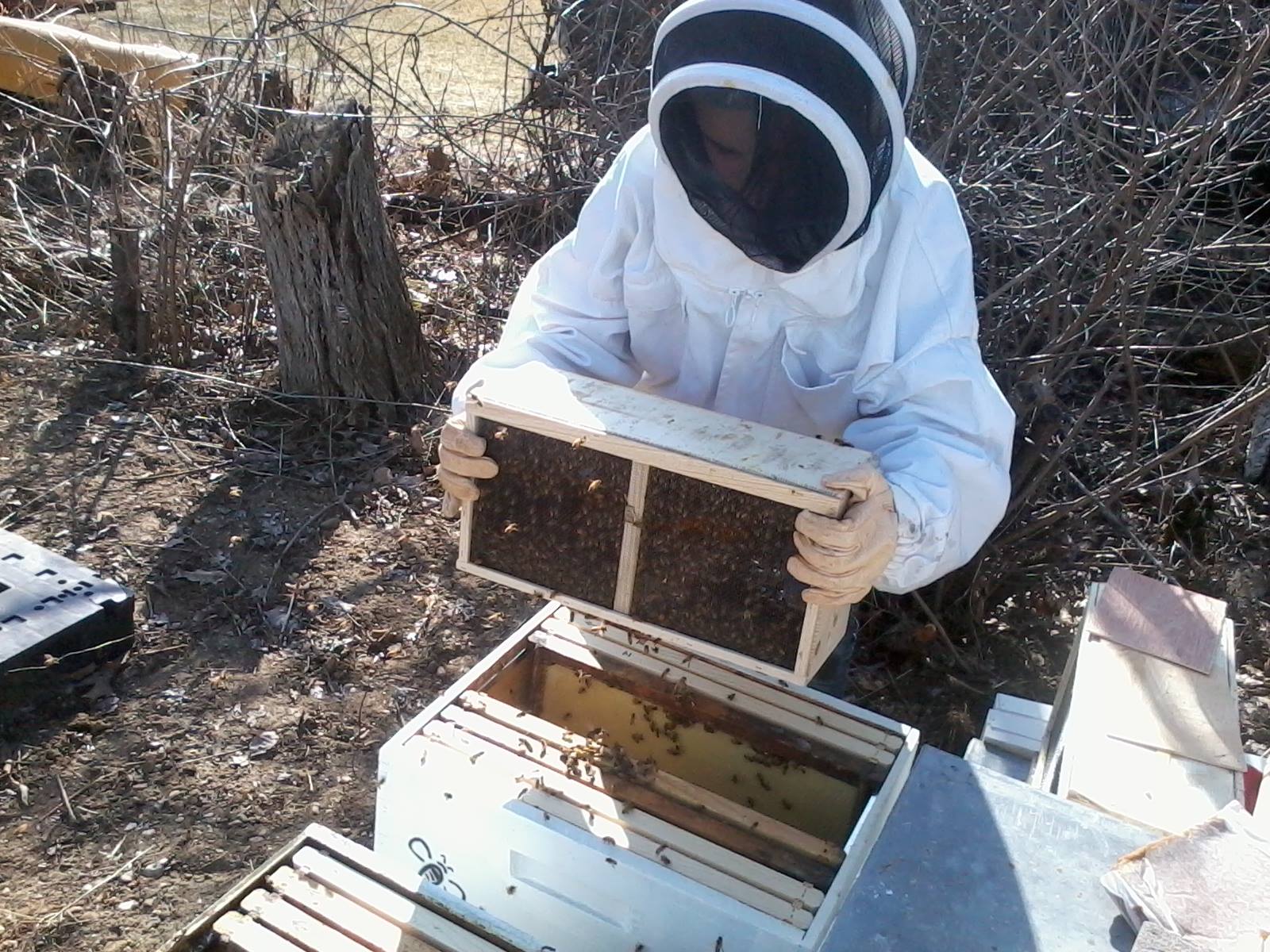 V&K HONEY
W254 S10720 Hunters Run
Mukwonago, WI
(262) 993-2483
pradosevich@gmail.com
V&K Honey, located in Mukwonago, is always open offering fresh, local, raw honey. V&K Honey uses no processing and no additives and its honey is harvested from local beehives.

Must-have market items: raw local liquid honey, creamed honey, honey sticks, lip balm, candles, beeswax, cut comb squares