The first Friday in November will bring an extra dose of creativity to East Troy.
East Troy's First Fridays event series will continue with an Art Walk on Friday, Nov. 4 at East Troy Village Square Park, 2881 Main St. and surrounding businesses.
The event will feature local artists showcasing their work at shops and businesses in downtown East Troy from 5-8 p.m.
See DJ JC Hanna perform and create a community work of art on the square.
In addition to the art exhibits, there will be workshops, pop-up yoga, children's activities, food vendors, music experiences and other displays designed to promote and celebrate fine arts in the East Troy area.

For more information, contact the East Troy Area Chamber of Commerce at (262) 642-3770 or vanessa@easttroy.org.
The lowdown
The East Troy Area Chamber of Commerce is partnering with Connect Communities, an East Troy Community Development Alliance organization that works to drive downtown revitalization, to host the new series of events.

Each First Friday, May-December, features a showcase event at East Troy Village Square Park with surrounding local businesses collaborating to bring an afternoon and evening of fun.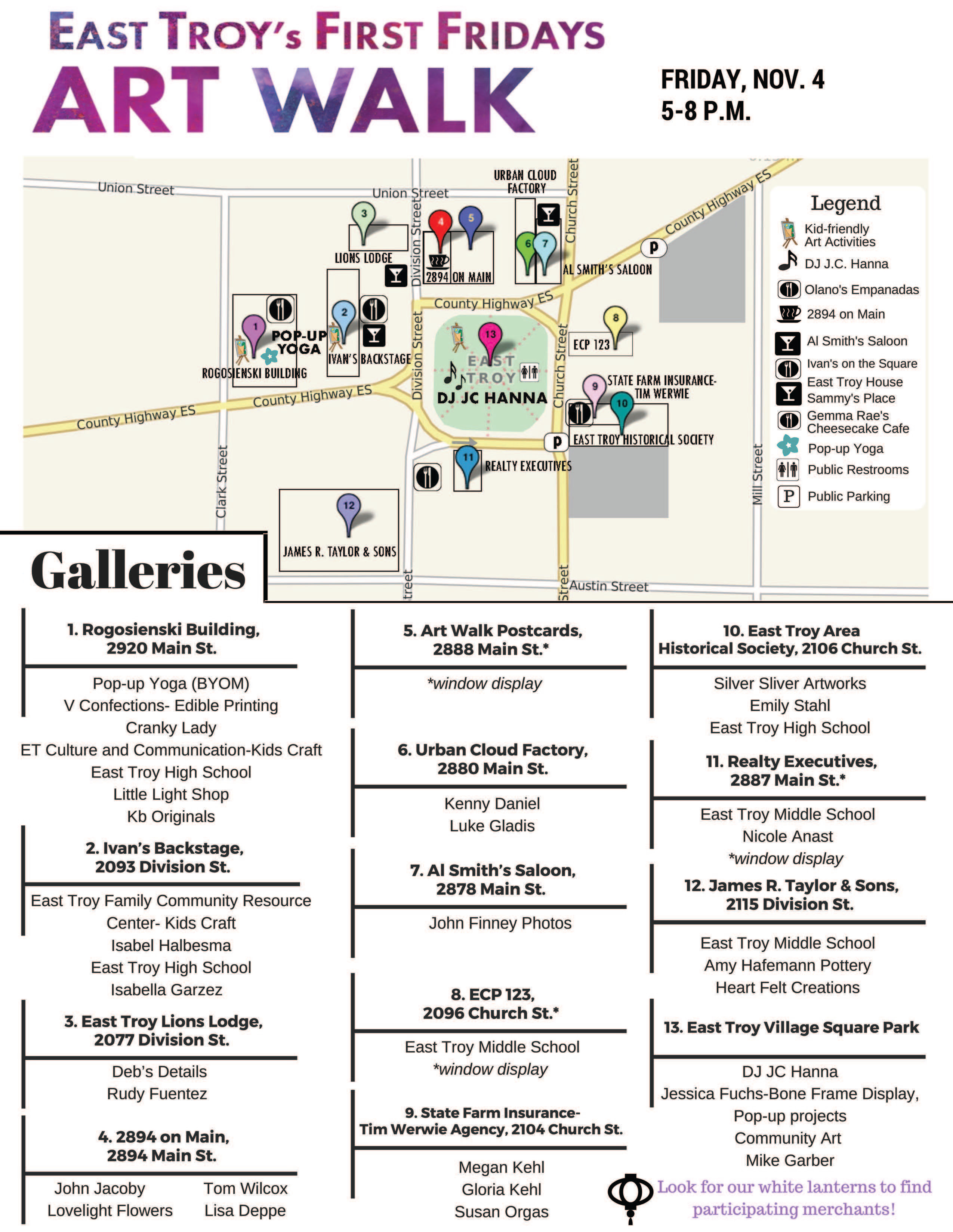 Art Walk Galleries
Look for white lanterns to find participating merchants.
1. Rogosienski Building, 2920 Main St.
2. Ivan's Backstage, 2093 Division St.
3. 2894 on Main, 2894 Main St.
4. East Troy Lions Lodge, 2077 Division St.
5. Art Walk Postcards,* 2888 Main St.
6. Urban Cloud Factory, 2880 Main St.
7. Al Smith's Saloon, 2878 Main St.
8. ECP 123,* 2096 Church St.
9. State Farm Insurance- Tim Werwie Agency, 2104 Church St.
10. East Troy Area Historical Society, 2106 Church St.
11. Realty Executives,* 2887 Main St.
12. James R. Taylor & Sons, 2115 Division St.
13. East Troy Village Square Park, 2881 Main St.
* window displays
POP-UP YOGA SCHEDULE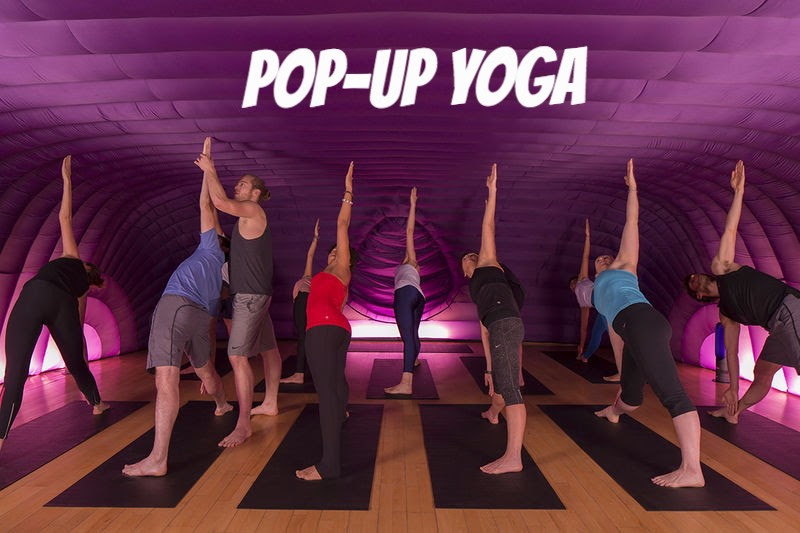 Yoga for Beginners
5-5:30 p.m.
(focuses on beginning postures
and yoga fundamentals)
Core Strength
5:45-6:15 p.m.
(working on abdominal muscles and mid-line stability)
Yoga for Beginners II
6:30-7 p.m.
(beginning postures and yoga fundamentals)
Relaxation & Meditation
7:15-7:45 p.m.
(calming the mind and quieting the body)
***BYOM - bring your own mat
Located in the Rogosienski Building,
2920 Main St.
To pre-register, email
shelly.delikowski@gmail.com