UW-Whitewater, Timmerman Auditorium, Hyland Hall, 809 W. Starin Road
Oct. 23, 2018, 8 a.m.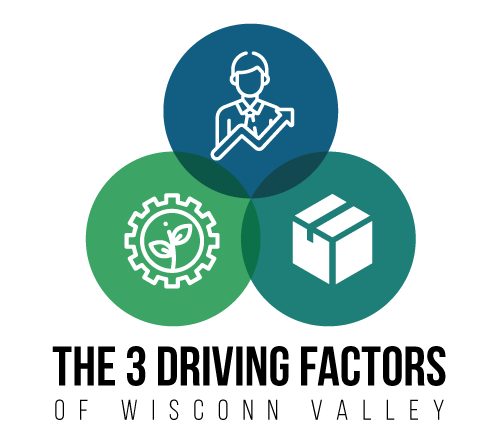 Attend this "Don't Miss Event" that will explore the factors that drove the development of Silicon Valley, as a basis for a panel discussion on the development of Wisconn Valley.
University of Wisconsin-Whitewater
Timmerman Auditorium in Hyland Hall
809 W. Starin Rd., Whitewater, WI 53190
---
Tuesday, October 23, 2018
Registration & Continental Breakfast: 7:30 a.m.
Speakers: 8:00-9:30 a.m.

Partner member: FREE / Non-member: $10
Matt Moroney
Strategic Economic Initiatives Director
WI Department of Administration (DOA)

In late 2017, the Wisconn Valley Special Session bill created a new project position at DOA focusing on economic development in coordination with the Wisconsin Economic Development Corporation. Matt Moroney, Governor Scott Walker's deptuty chief of staff for operations, was hired. Moroney coordinates state agency, federal agency and local community actions related to Foxconn's investment in the State of Wisconsin. He also serves as a point of contact for state businesses and citizens who are interested in this historic investment.
Dr. Sameer Prasad
Professor of Supply Chain Management
UW-Whitewater

Sameer Prasad is Professor of Supply Chain Management at the University of Wisconsin – Whitewater. He has published extensively in the area of quality, supply chain management, and humanitarian operations. His research has appeared in outlets such as Journal of Operations Management, Decision Sciences, etc. Sameer is active with local industry groups such as the Racine/Kenosha APICS chapter. He serves as the internship coordinator for the supply chain area. For additional details please see http://blogs.uww.edu/prasad/.
Marie Watkins
Senior Talent Manager
Medallia

If it is a skill needing to be hired, Marie can find the talent to match! Marie has 20+ years of global staffing experience. She's hired talent for iPhone apps, for Bing, for online advertising, for Xbox/Kinect, for Verizon's CloudSwitch team, for space and avionics companies, for biotech and pharmaceutical companies, for healthcare IT, for automotive companies, for big data companies...