The East Troy Farmers Market will launch its exciting eighth season on Friday, May 20 at East Troy Village Square Park, 2881 Main St.

The market will continue on Fridays through Oct. 7. New hours of operation are 2 to 6 p.m. The market will feature vendors selling homegrown and local produce, specialty items, meats, honey, cheese, flowers, crafts and more. The event will also include live music and various activities.
Vendors are still being accepted. The regular rental rate is $15 per week or $60 per quarter. To sign up, Click Here. For more information, call (262) 642-3770 or email vanessa@easttroy.org.
Get to know our full season vendors, who will be joined by additional daily vendors every Friday!

BLENDED TIMBERS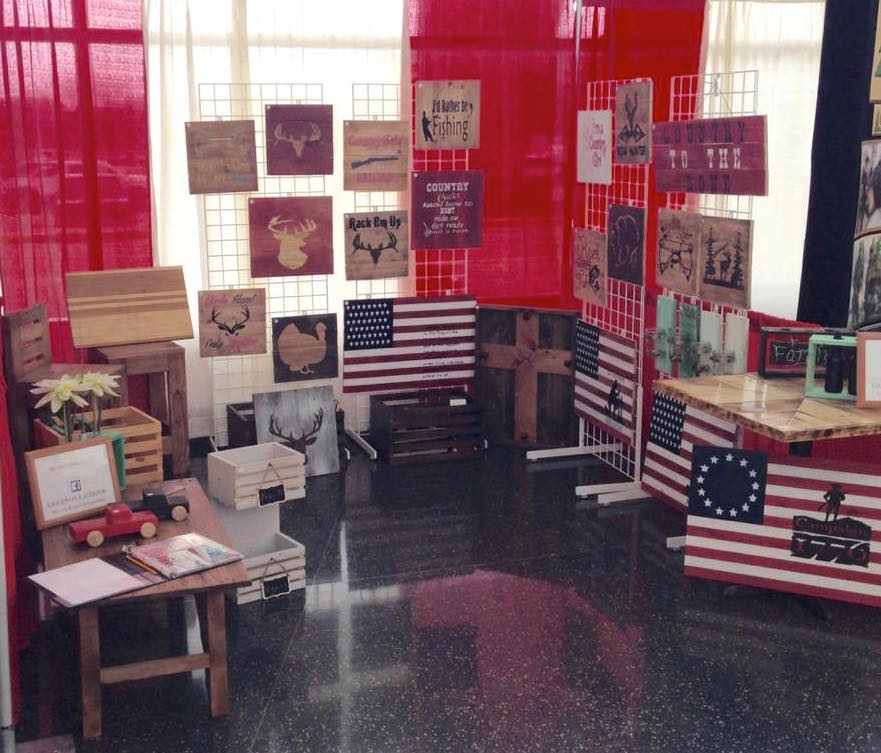 108 Baron Road
Mukwonago, WI 53149
(414) 510-3873
blendedtimbers@yahoo.com
Blended Timbers, based in Mukwonago, is committed to rustic creativity. Owner Dominic Bloor uses all different types of wood, including upcycling, to offer hand crafted and unique furniture and décor.
Must-have market items: Hand crafted rustic furniture and décor
CRANKY LADY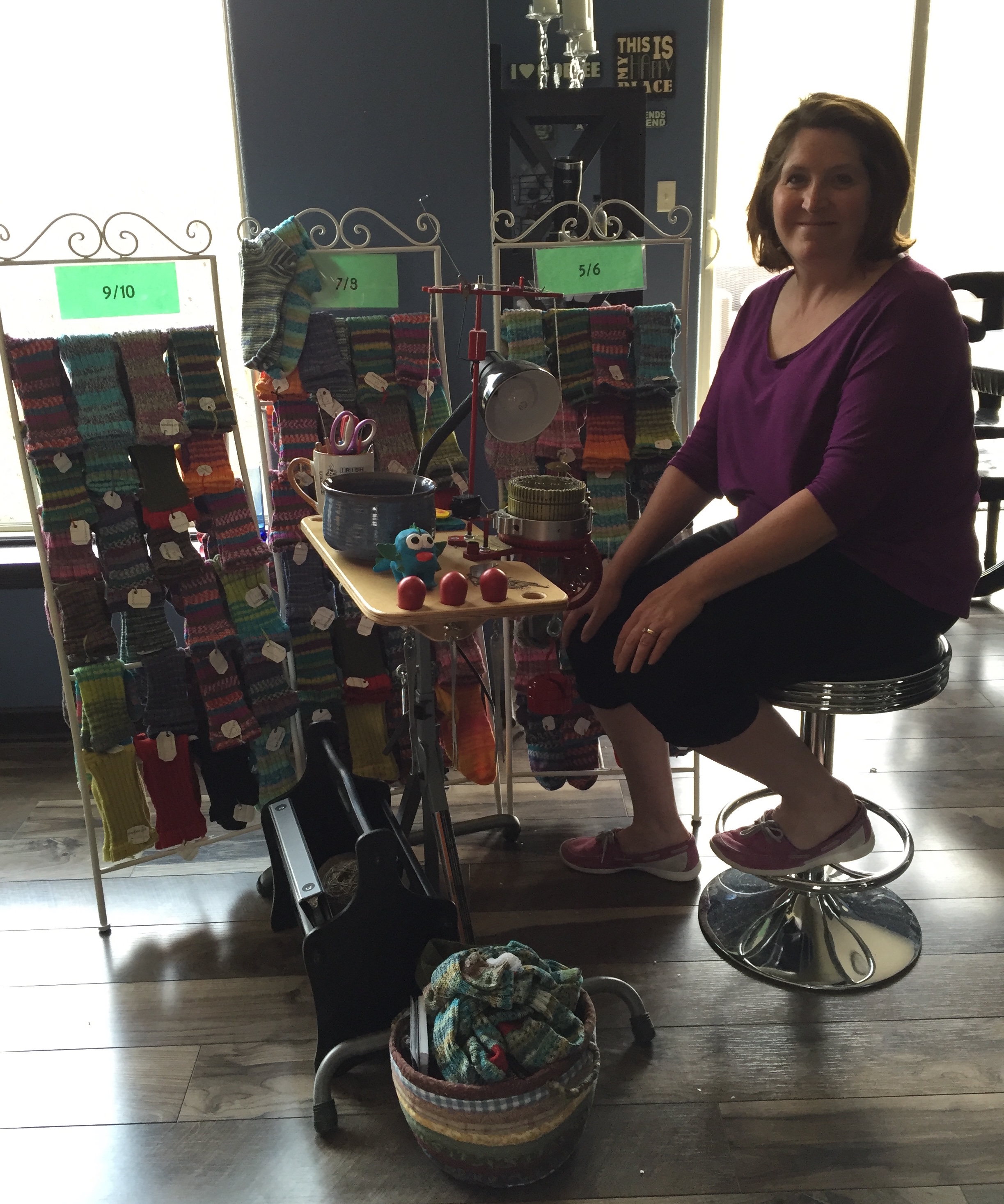 East Troy, WI 53120
(414) 405-2950
linneaflynnfaithsteppingstones@yahoo.com
Though the name Cranky Lady may be misleading, every unique pair of hand-cranked socks are made with love. They're made with a love for the rich history that surrounds the circular sock knitting machine. The machine is a replica from World War II, and is a reminder of the behind-the-scenes efforts of women and children who made socks to support troops in the war. The same passion that drove these women to care for their troops is carried on by Linnea Flynn, the only and only Cranky Lady.
Her socks, made of authentic wool, acrylic, and bamboo, will not only keep your feet warm and happy, but will represent the same socks that protected soldiers from trench foot.
Must-have market items: Hand cranked socks knitted on a machine replicated from 1924 knitting machine from the war. Embellished journals and handmade cards.
ERICKSON PRODUCE & CANNING
East Troy, WI 53120
(262) 510-7692
demisab@yahoo.com
Erickson Produce and Canning is a small local fruit and vegetable farm located in East Troy. The farm, run by Gary Erickson, is GMO and pesticide free.
Must-have market items: Farm fresh produce and fruit, home canned sauerkraut, salsas, jellies and jams, apple pie filling and more
HEALEY'S WHOLESOME HAVEN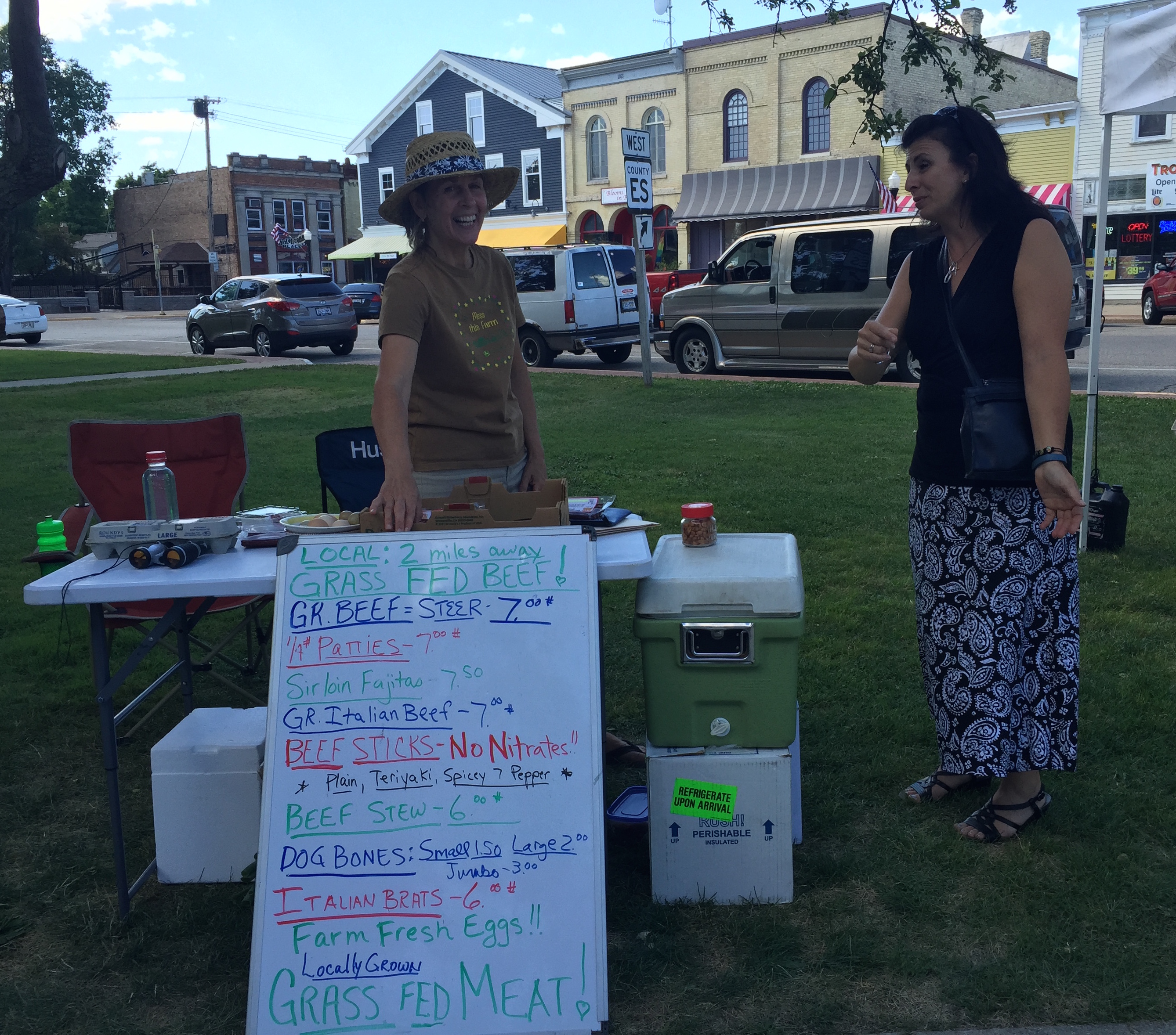 W1838 St. Peter's Road
East Troy, WI 53120
(262) 642-3677
The Healey family started their business 27 years ago, determined not to use chemicals or pesticides on their 42-acre property.
"This is not a business, truly. It is a mission of love, to provide wholesome products for those who ache for simpler times and healthier food in its natural state (land, rain, sun and hard work)," said owner Sue Healey.
The farm features 25 acres of pastureland, which the Healeys have used to raise beef cattle for the past 10 years. Their gardens are now mostly strawberries and sugar snap peas.
"Our motto is to raise things in their natural order. A way that we believe God intended for man to live, simply and wholesomely, thus our LLC: Healey's Wholesome Haven," she explained.
Must-have market items: Grassfed beef (beef sticks,ground beef, Italian beef, brats, etc.); chemical free seasonal produce and a few baked goods
FLAVOR BOX ORGANICS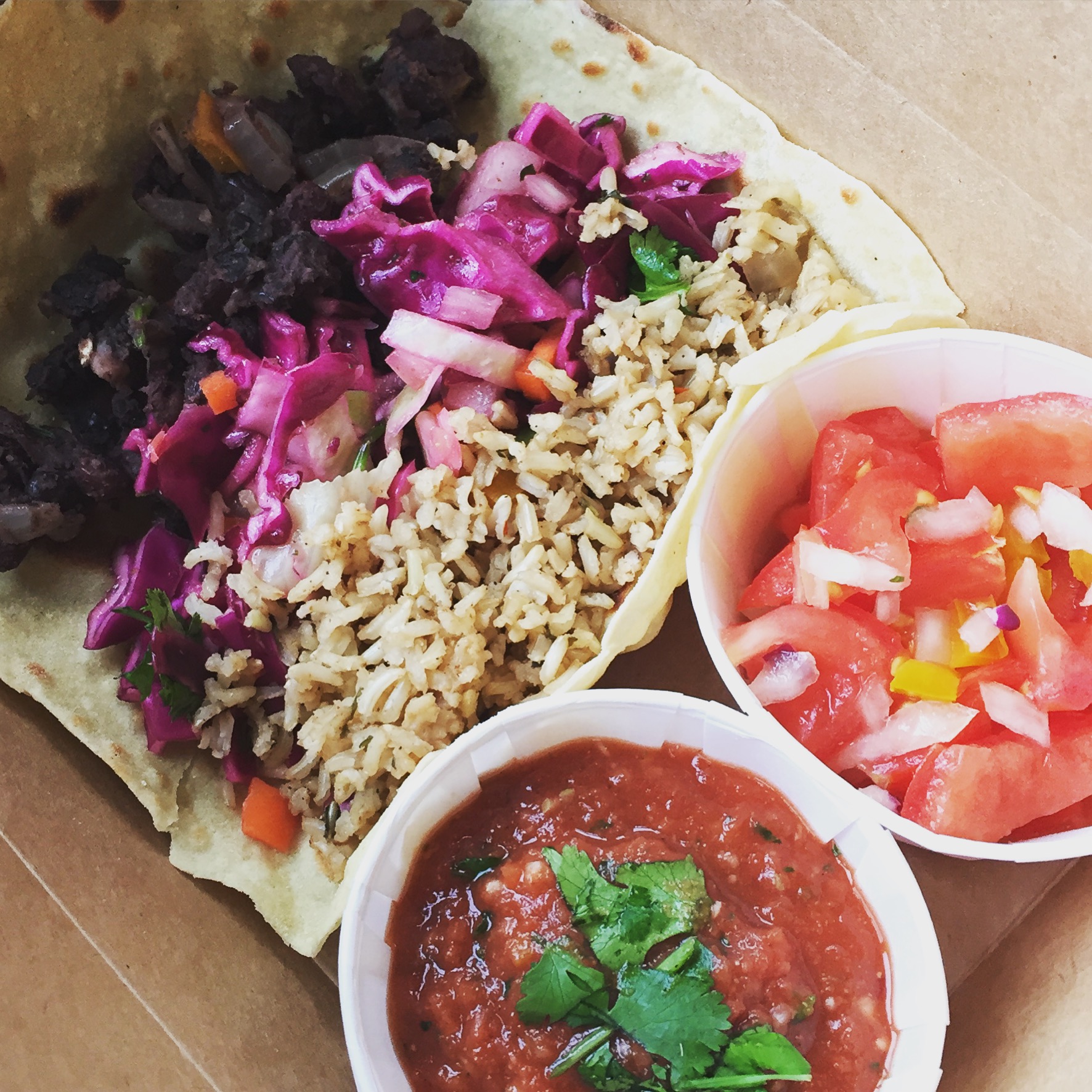 East Troy, WI 53120
(262) 203-4174
www.flavorboxorganics.com
Flavor Box is an organic individual-meal delivery service that caters to small groups and businesses in the Walworth County area. Flavor Box's convenient lunches are made healthy and delicious using only organic ingredients.
Owner Rachel Tanis, an East Troy native, creates a world in which you can get food that makes you feel good without the hassle.
Must-have market items: fresh juices, salads, pre-made dinners (from the Flavor Box signature salad to raw vegetable Pad Thai to a chicken or pork taco platter, order in advance from Flavor Box's menu for ready to eat dinner)
MUDDY BOOTS PLANT & PRODUCE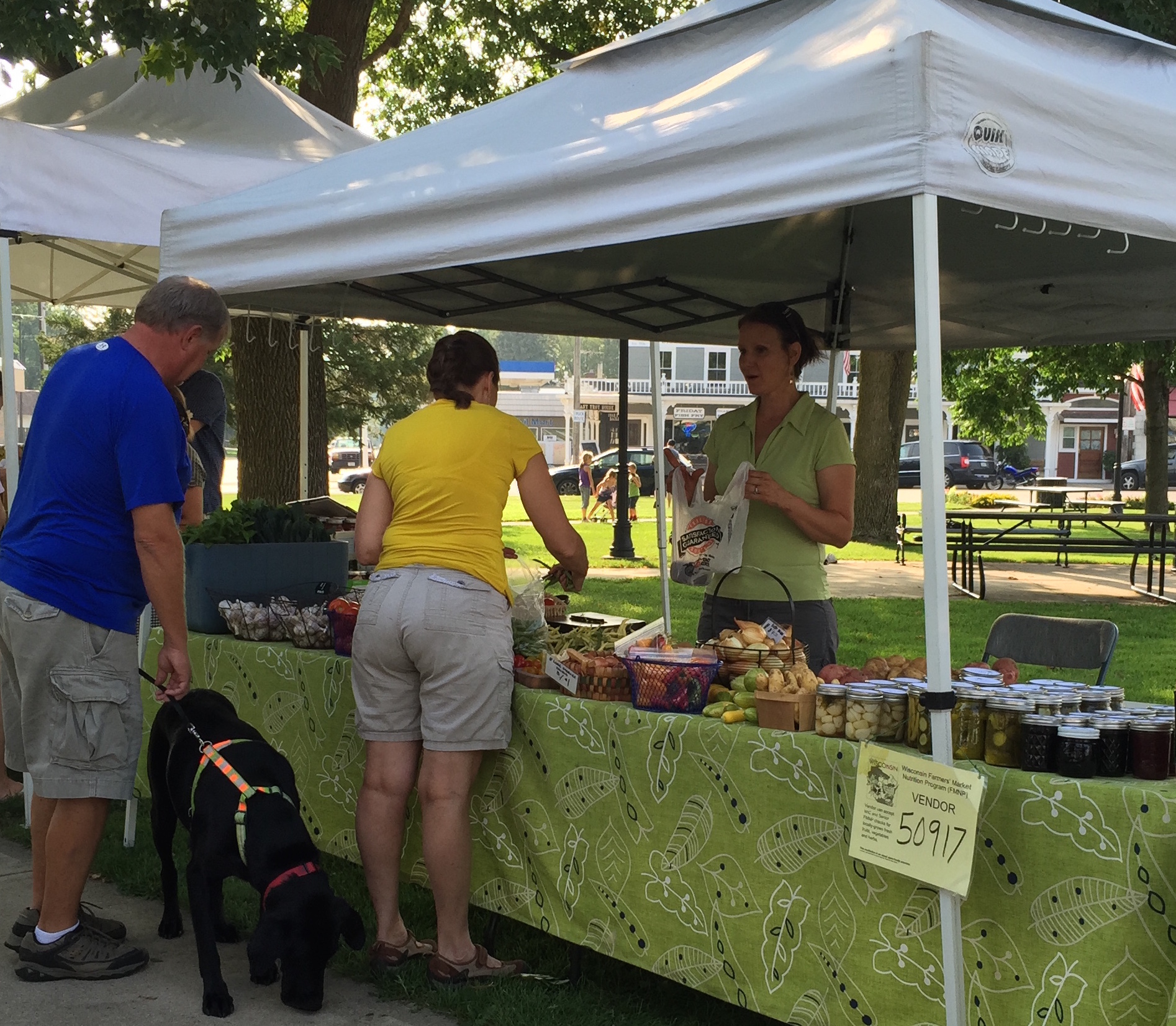 Mukwonago, WI 53149
(414) 690-2436
muddyboots@wi.rr.com
Muddy Boots Plants & Produce is a small family run business selling non-certified organic produce and farm related craft items at local farmers markets.
Muddy Boots, based in Mukwonago, grows its crops on a smaller scale, the hard way.
"We take pride in growing our crops chemical free and using organic, open pollinated seed whenever possible and no GMOs," said Jean Anderson, owner.
Anderson has been growing produce for as long as she can remember, following in the footsteps of her late father Casey, who continued gardening until his final summer at age 96.
Must-have market items: Spring garden seedlings, some perennial plants, garden veggies, fresh herbs, farm & garden craft items and decorations, jams & canned veggies and more.
LOVELIGHT FLOWERS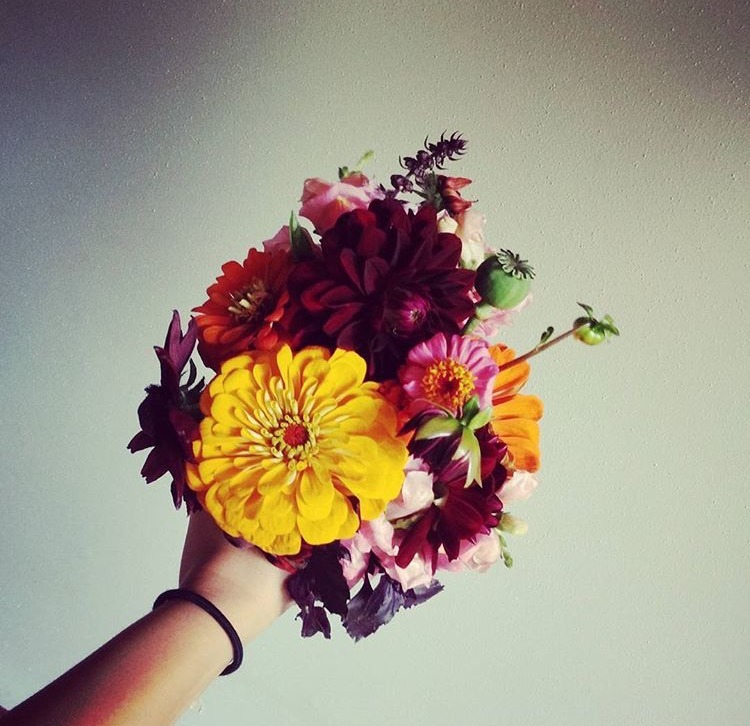 East Troy, WI 53120
(414) 510-5505
www.lovelightfloraldesign.com
Lovelight Flowers is a petite flower farm and design studio located in East Troy. Lovelight Flowers specializes in offering weekly bouquet shares and creating one-of-a-kind wedding & special event designs.
While working in a flower shop in Milwaukee, owner Andrea Clemens dreamed of growing her own flowers and making stunning, locally grown designs. She planted that seed and soon became an intern on an organic farm.
Clemens is passionate about her flowers. She now has over 10 years of growing and designing experience.
Must-have market items: fresh cut flowers, plants, gardening aprons
NINA'S DAIRY GOATS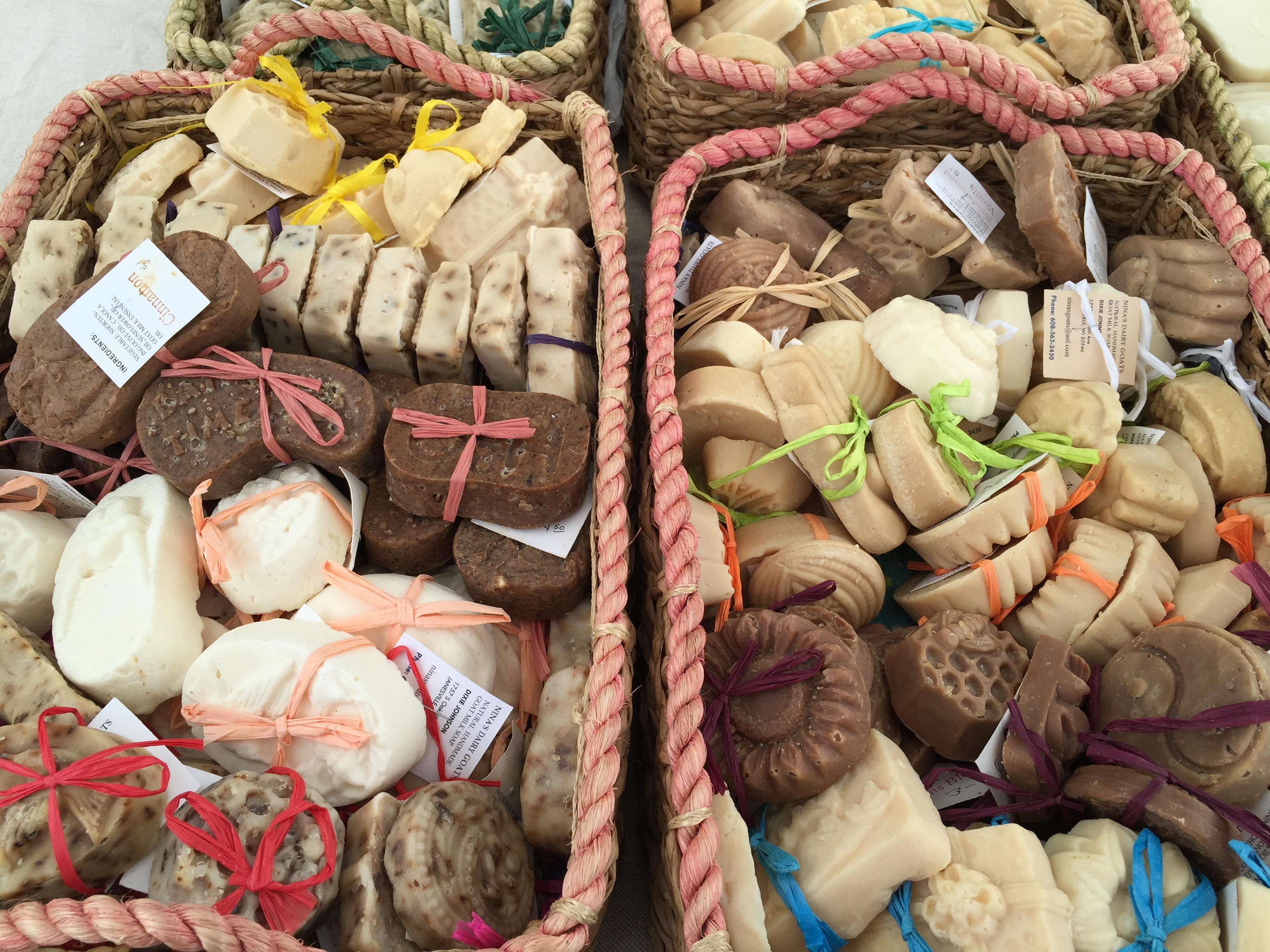 1757 S. Oakhill Ave.
Janesville, WI 53546
(608) 563-2450
ninasgoats@aol.com
Nina's Dairy Goats is known for its natural goat milk soap, lotion butter and beeswax lip balm.
Nina's Dairy Goats' hand milled goat milk soap is made with vegetable and essential oils and other natural ingredients. They come in 30-plus varieties and many shapes and are good moisturizers.
"After an allergic reaction a friend gave me some goat milk soap. It was the only thing that I found to help with itching, cracking, and redness," said owner Dixie Johnson. "I decided I wanted to offer other people the benefits I got with a great product at an affordable price."
Must-have market items: Natural goat milk soap, lotion butter, beeswax lip balm, 100 percent soy candles, maple syrup, Farmer John cheese, crocheted dishcloths, scrubbies, purses and towels
PHEASANT RUN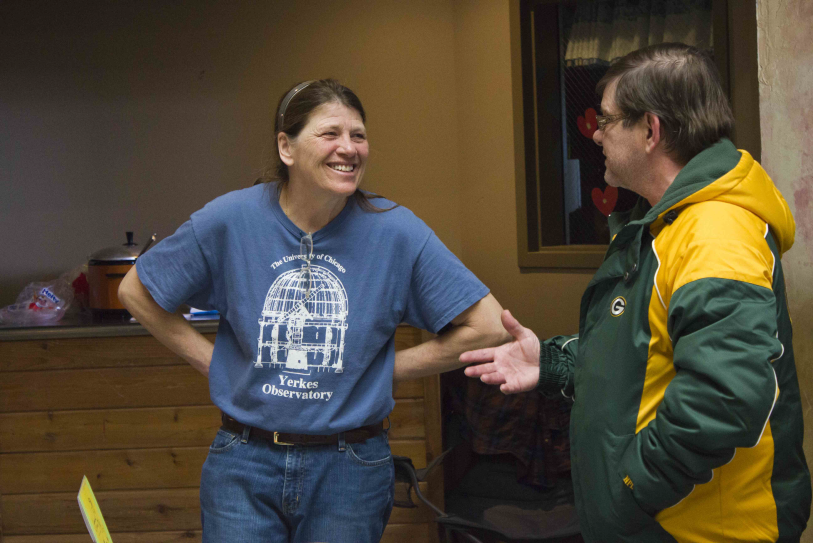 East Troy, WI
jteffer@wi.rr.com
Pheasant Run is a small, locally based business that continues to evolve. Current offerings are natural cleaning products (including laundry soap), real wild rice, gourmet brats and thick cut bacon, as well as other products like garden art, greeting cards, bird houses/feeders natural collectibles, handmade novelty items and more.
Owner Jennifer Teffer sees herself as an artist, writer, humorist, ornithologist, paleontologist, conchologist and geologist. Her mission is to meet customers' expectations while being friendly to the environment and its creatures. To learn more, visit Pheasant Run. Teffer is usually there tending the gardens, tinkering in the shop, creating in the studio or entertaining visitors. (It's best to call ahead.)
Must-have market items: Wild Rice: Pheasant Run's pride & joy; planted by Mother Nature and harvested by hand. 100 percent Pure Maple Syrup from Wausau & 100 percent Pure Honey and Natural Meats from East Troy neighbors; greeting cards, whimsical garden art, and toys like Dig Kits and natural collectibles (fossils, sea shells and rocks).
ROHRGANICS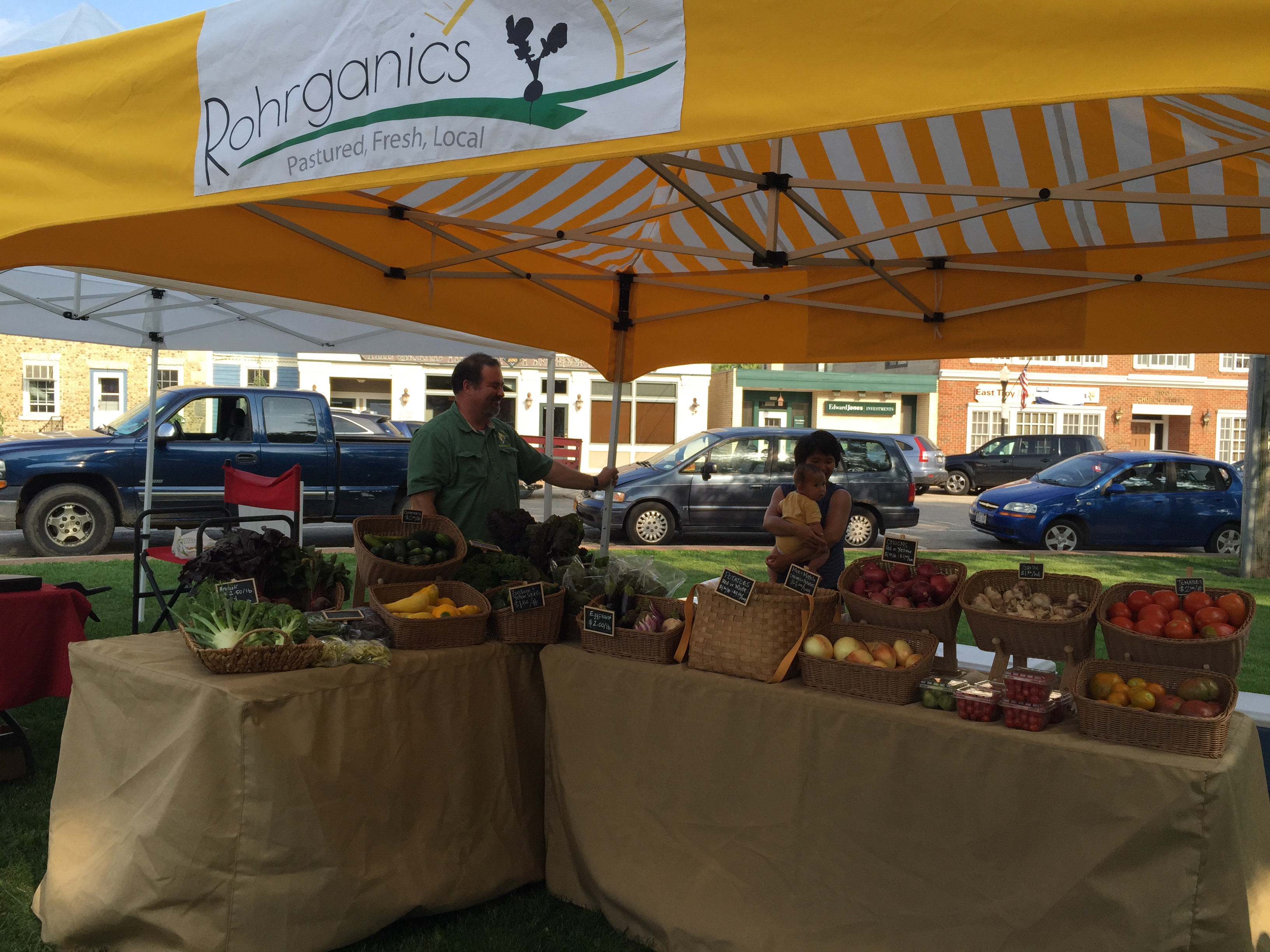 2894 Main St.
East Troy, WI 53120
(262) 684-9356
mary.rohrer@rohrganics.com
www.facebook.com/rohrganics
"Food is our passion. Farming is our passion. Sustainability is our passion." The mission statement of Rohrganics family farms is to raise a wide variety of vegetables and animals using organic standards and to serve surrounding communities while preserving a sustainable farm ecosystem that is economically viable and ecologically responsible.
The small family farm, located right outside of East Troy, produces vegetables and meat using strict organic practices. It grows for the community and for its farm store and café, Square Roots and 2894 on Main in East Troy. Rohrganics also offers vegetables by the pound, farm boxes, wholesale discounts, and whole/half animals.
Must-have market items: huge variety of organic grown vegetables and fruits, free-range organic-fed eggs, pastured and organic-fed meat.
SKY MOUNTAIN KETTLE CORN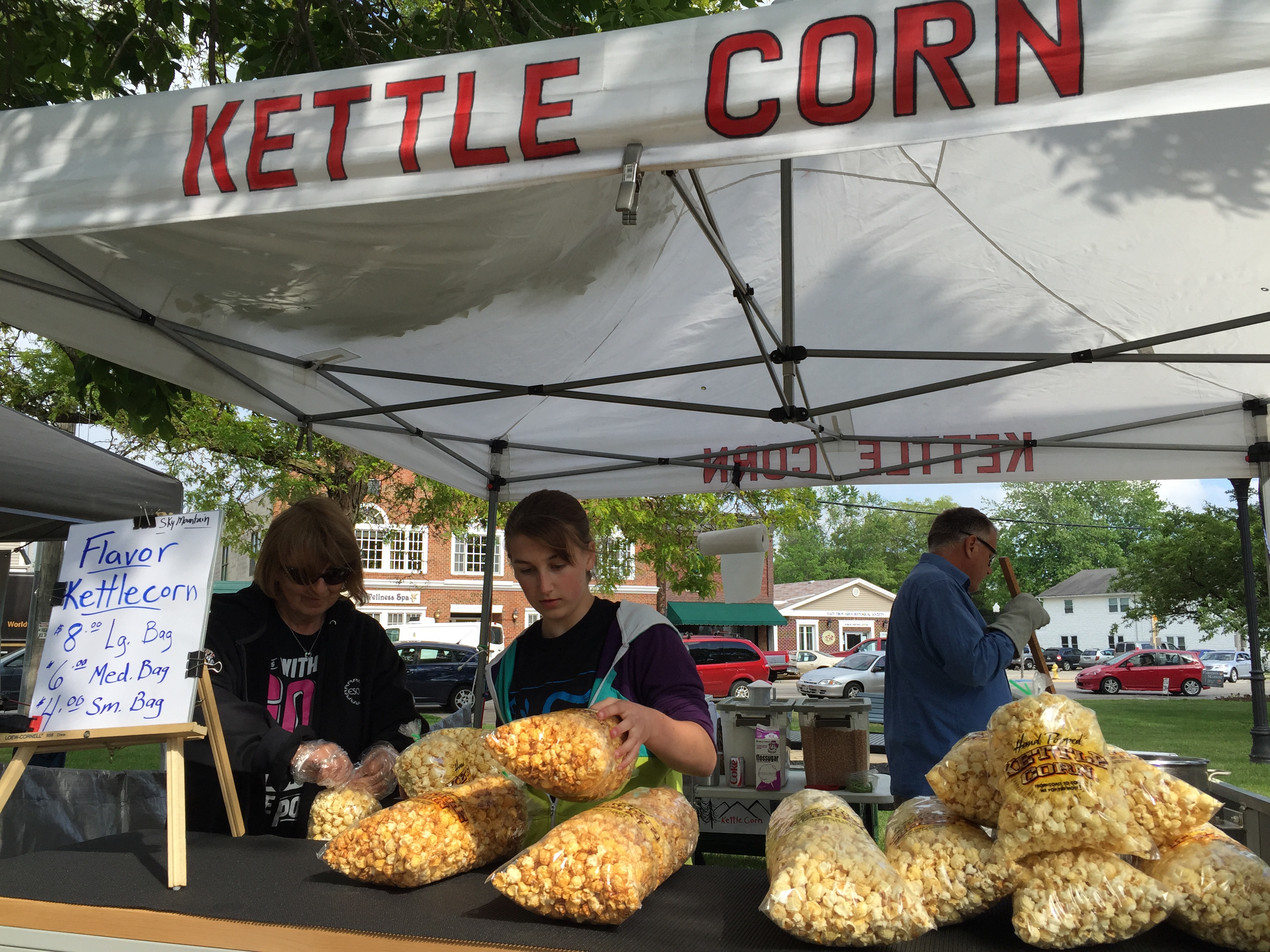 29638 Ketterhagen Road, Burlington, WI 53105
(414) 430-5114
skymountain@sheeksters.net
Returning to the East Troy Farmers Market for the third year in a row, Sky Mountain Kettle Corn offers kettle corn with the perfect blend of sweet & salty goodness.
The family owned and operated business, based in Burlington, is owned by Craig and Daye Fox. A family affair, the Foxes receive help from their son Derek and their granddaughter Deanna Pogreba.
"We can't believe how much this venture has grown over the years and it actually all started at the East Troy Farmers Market," said Daye. "We have grown to love the great family of vendors there."
The Foxes now have established business throughout southeastern Wisconsin including farmers markets, fairs and other special events.
Must-have market items: sweet and salty popcorn as well as other varieties like caramel, Chicago mix, caramel apple, cheddar and more in three different sizes
V&K HONEY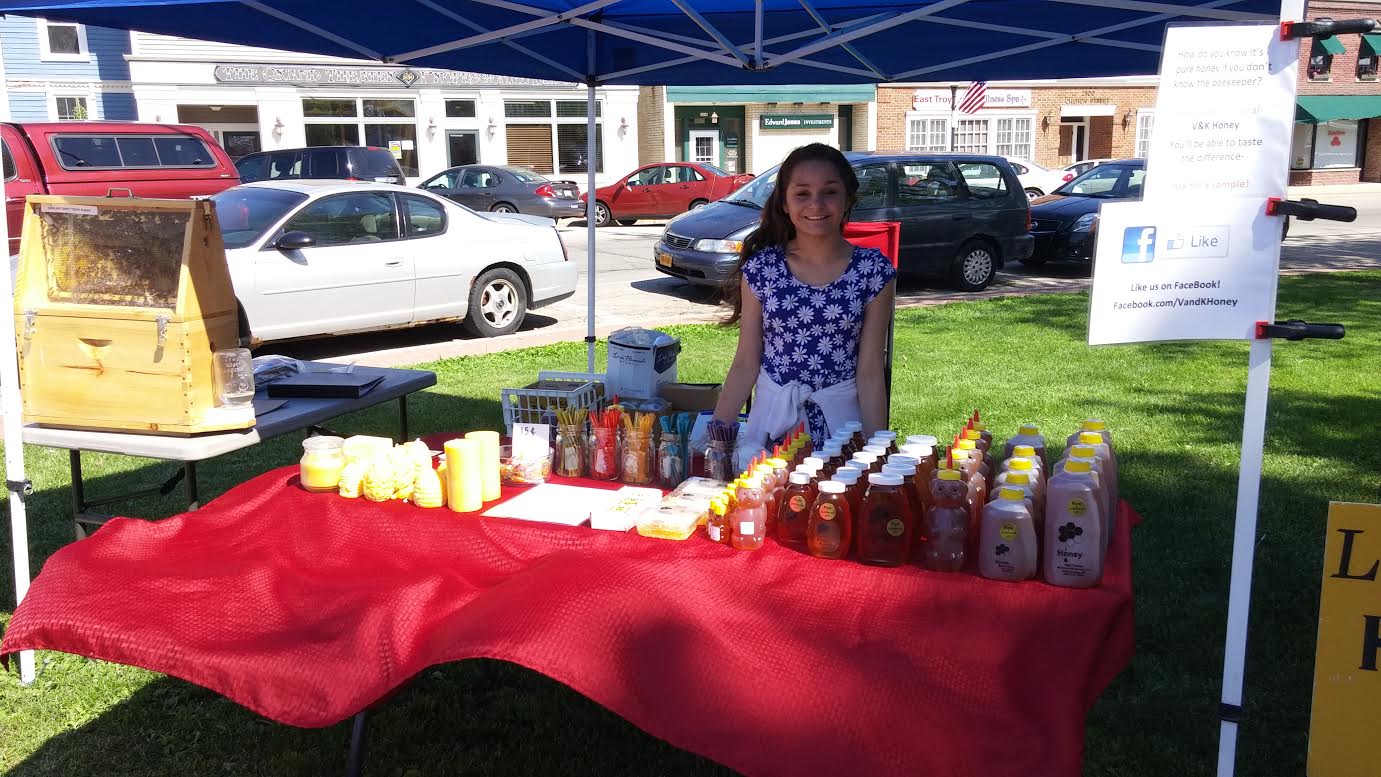 W254 S10720 Hunters Run
Mukwonago, WI
(262) 993-2483
pradosevich@gmail.com
V& K Honey, located in Mukwonago, is always open offering fresh, local, raw honey.
The family business was named after owner Paul Radosevich's children and helpers, Viktor and Katerina.
"I began beekeeping after a year of research, [which] started as a desire for better pollination in my home vegetable garden," said Radosevich. "I spent a summer working with an experienced beekeeper, which led to the desire to pursue beekeeping as an income."
V&K Honey uses no processing and no additives. The honey is harvested from local beehives. V&K Honey also has candles and beeswax for sale and honeybee removal service.
Must-have market items: raw local liquid honey, creamed honey, honey sticks, lip balm, candles, beeswax, cut comb squares