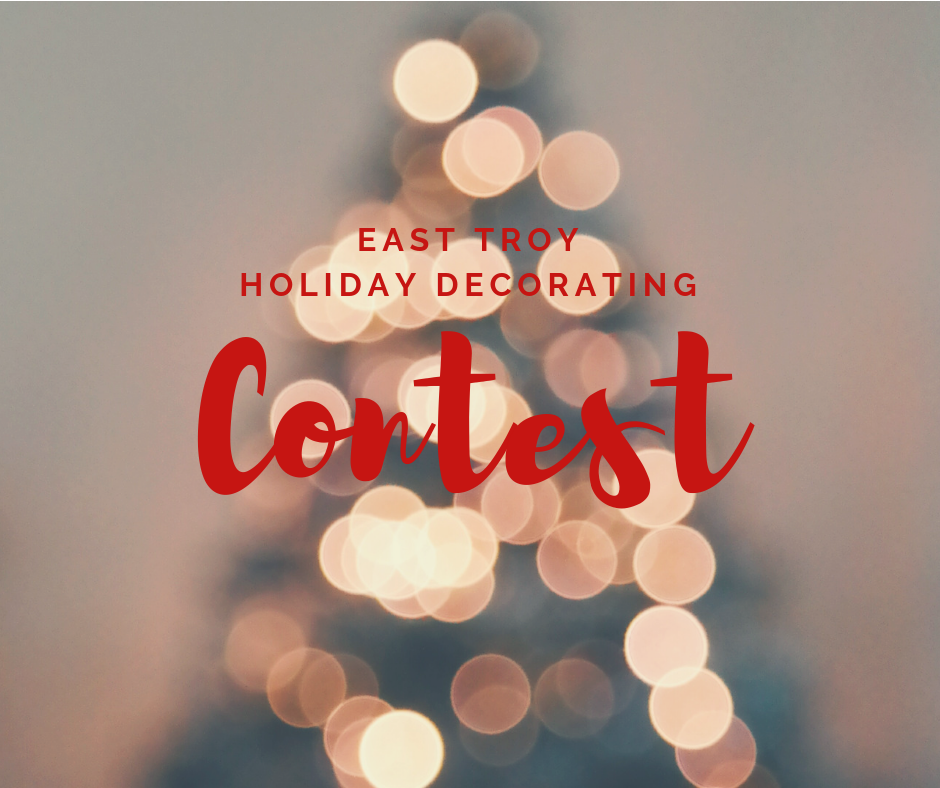 The East Troy Area Chamber of Commerce will host its third annual holiday decorating contest for local businesses and residents.

The business contest is open to all local businesses with a storefront and is not limited to Chamber members. The resident contest is open to all homes in the East Troy Community School District.

Businesses and residents are encouraged to decorate their storefronts and homes in the spirit of the holidays and will be eligible to win a prize and special recognition for their efforts.

This year's entries will be evaluated by judges and the public. The judging begins Dec. 14 at 8 a.m. and will run through Dec. 21. Winners will be announced on Tuesday, Dec. 25 on easttroy.org.

Prizes include free advertising and special recognition for businesses and $200 for residents.