2019 was quite a year in East Troy. While there were so many wonderful moments, these are the ones we're still thinking about.




Click above for video!

1. East Troy Troy Lights debut

The East Troy Area Chamber of Commerce unveiled plans for East Troy Lights 2020, a dazzling display that will leave you breathless and add an extra fairytale element to our already-charming downtown beginning Saturday, Dec. 5 at Santa on the Square through Dec. 31, 2020. For details visit easttroylights.com

(Light show by Dither Studio)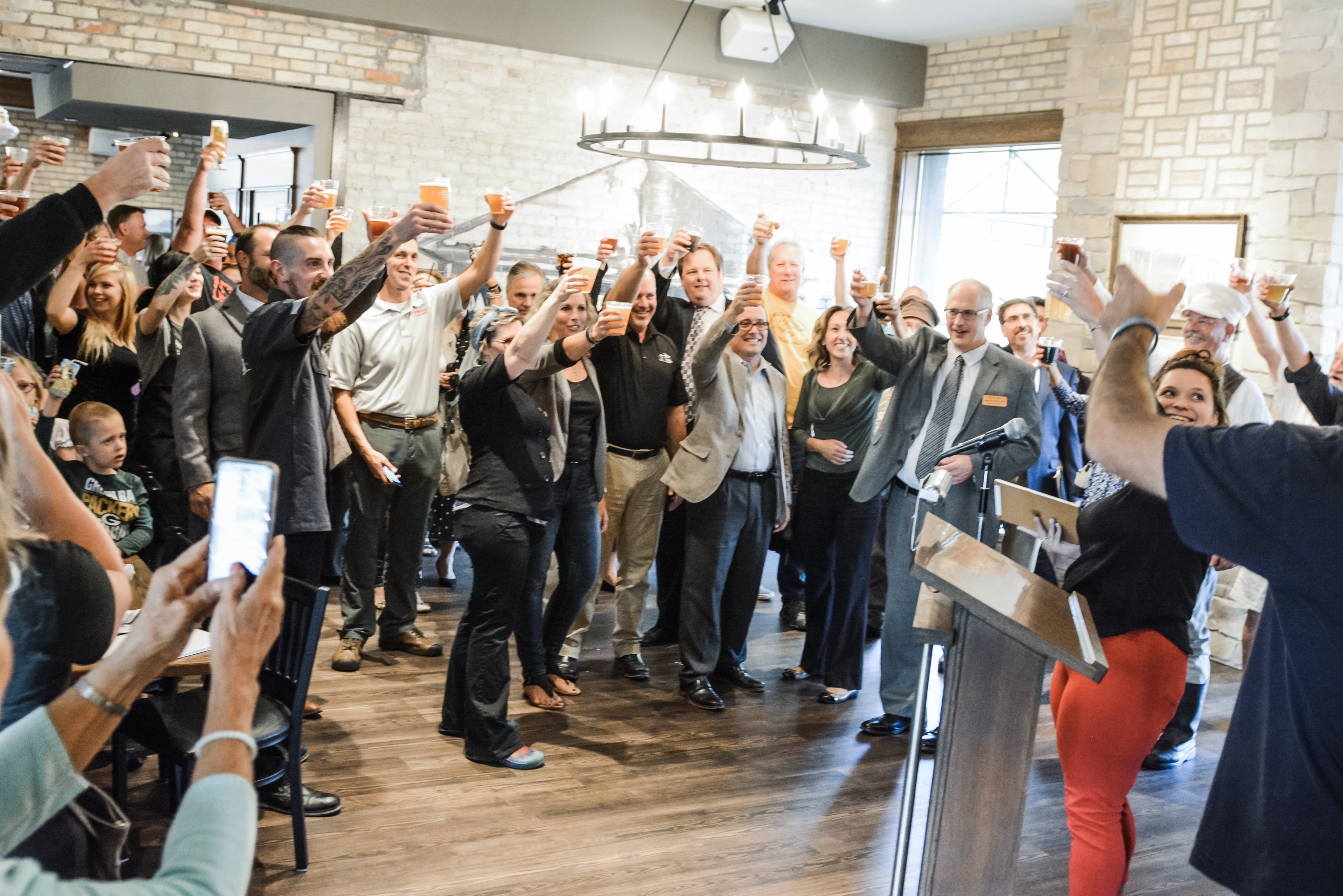 2. East Troy Brewery toasts Wisconsin Craft Brewery Day

Gov. Tony Evers and Lt. Gov. Mandela Barnes, along with state, county, city and community officials, joined East Troy Brewery to celebrate Wisconsin Craft Brewery Day Sept. 26. East Troy Brewery was one of eight selected to participate in the statewide celebration out of Wisconsin's nearly 200 craft breweries.

East Troy Brewery celebrated its 1-year anniversary on Dec. 26. The brewery and restaurant has made its home inside the 120-year-old State Bank of East Troy building, located on the southwest corner of the East Troy VIllage Square. For details, visit etbrew.com
(Photo by Eric Kramer)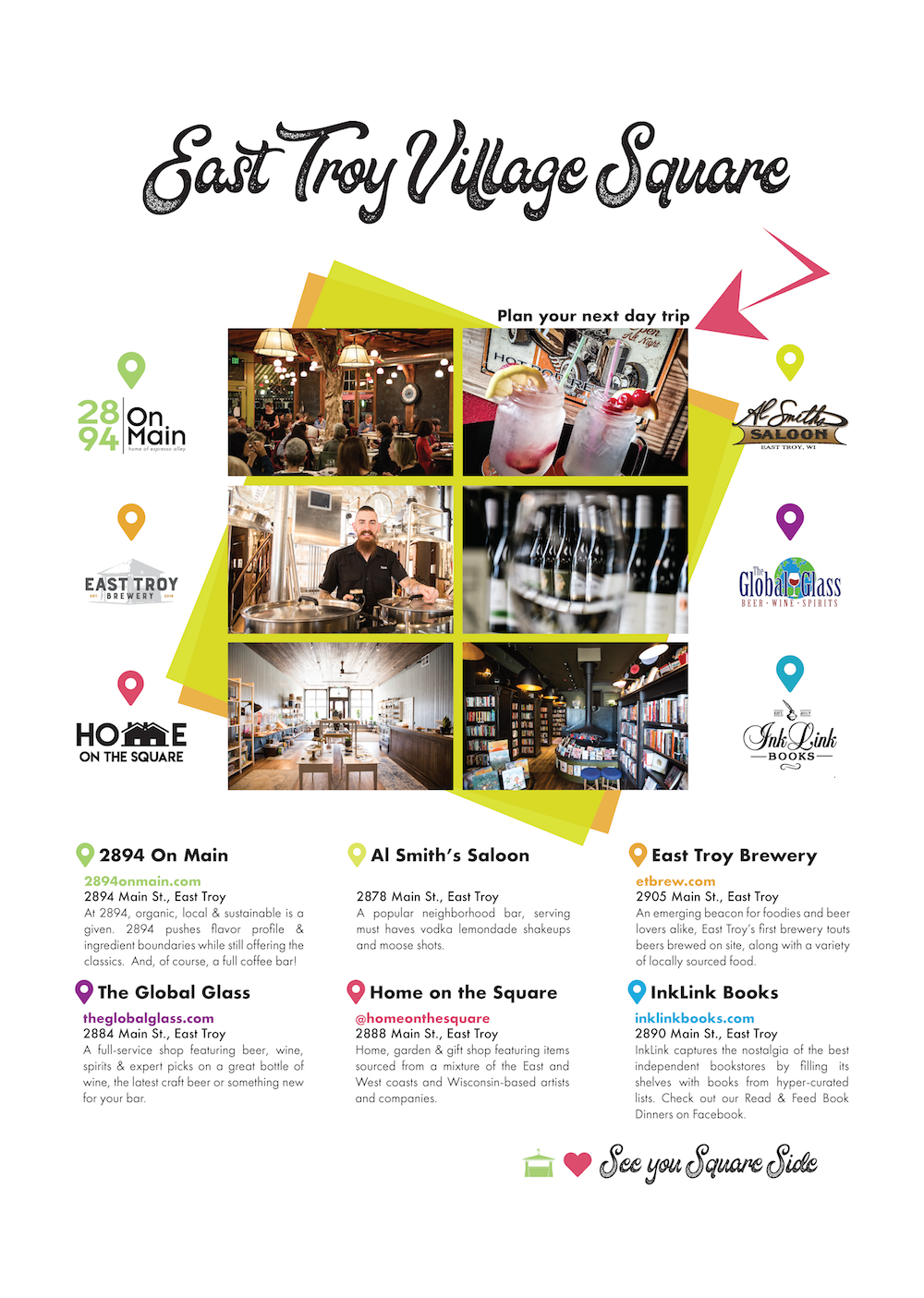 3. East Troy featured in Milwaukee Magazine

East Troy was highlighted in the August issue of Milwaukee Magazine featuring a round-up of top Day Trip destinations.

Milwaukee Magazine, Wisconsin's most read, local subscriber based publication, with 133K readers, featured East Troy among 10 great destinations. From football to art to farm-to-table restaurants, East Troy was touted as a place worth a (short) drive.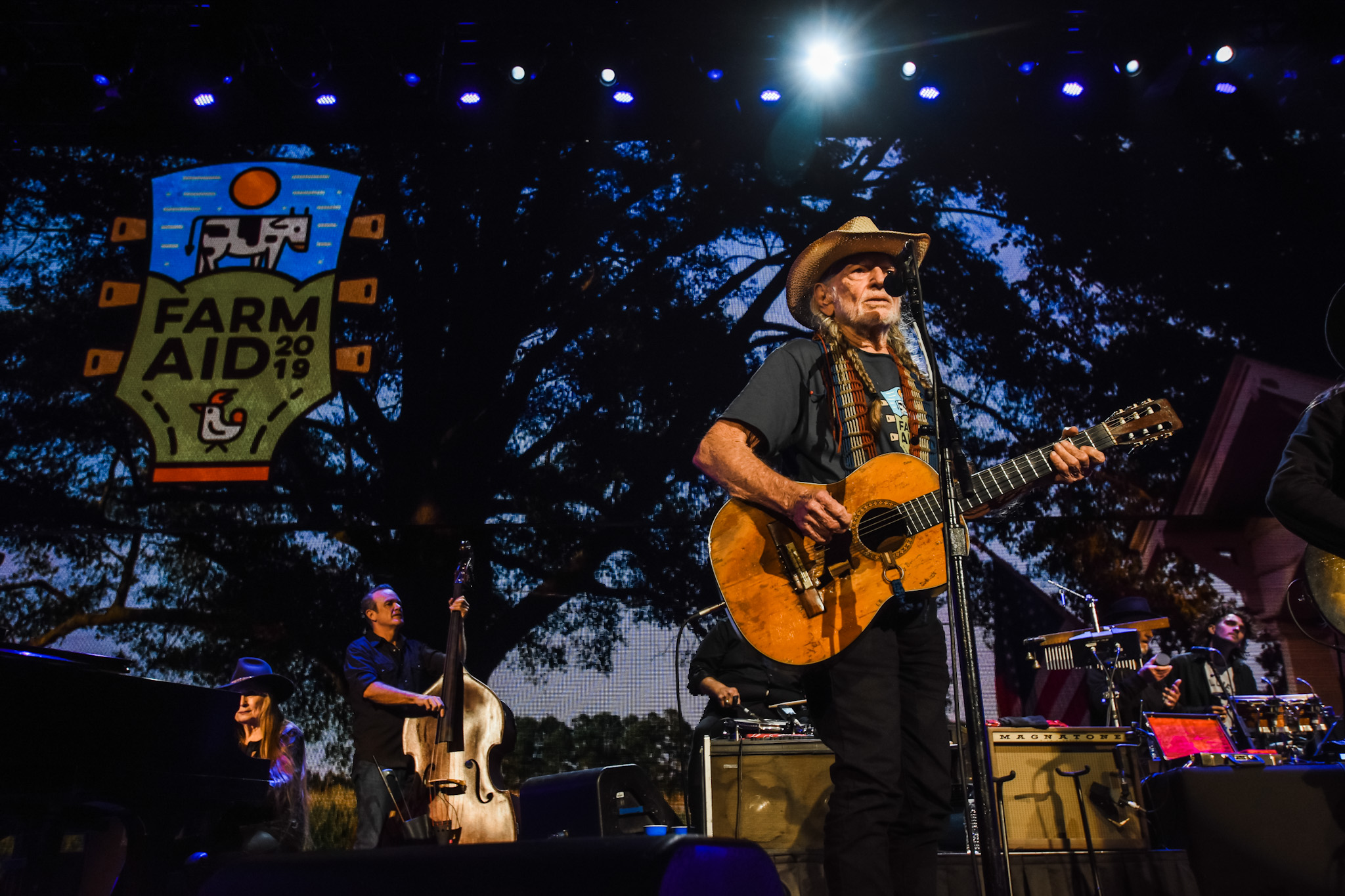 4. Farm Aid comes to East Troy

Farm Aid 2019 came to Wisconsin - specifically, Alpine Valley Music Theatre in East Troy - to bring a focus on the plight of family dairy farms. The rain didn't stop the thousands of people who trekked across the country to attend the 34th annual festival.
Featuring family farmers, the good food they produce and inspiring music, Farm Aid 2019 included performances by Farm Aid board members Willie Nelson, John Mellencamp, Neil Young and Dave Matthews with Tim Reynolds, as well as Bonnie Raitt, Nathaniel Rateliff & The Night Sweats, Margo Price, Jamey Johnson, Tanya Tucker, Brothers Osborne, Lukas Nelson & Promise of the Real, Yola, and Particle Kid.


5. East Troy Bluegrass Celebrates 26 years with big names

Thousands gathered from near and far for the 26th annual East Troy Bluegrass Festival at East Troy Village Square Park Sept. 7 & 8. The East Troy Bluegrass Festival celebrated this year with a weekend lineup that included two of the industry's biggest names.

The Day 1 lineup featured bluegrass music star David Davis and his Warrior River Boys. Carolina Blue, nominated for the IBMA Award's New Artist of the Year and Album of the Year, took the main stage Day 2.

(Photo by Dither Studio)



6. East Troy Chamber publishes East Troy Official Guide

The East Troy Area Chamber of Commerce, in partnership with Dither Studio, published East Troy's official Guide in house this year.

The popular visitor's guide is packed with everything you need to explore East Troy: including information on downtown, attractions, scenic highlights, restaurants, hotels and services. Copies are currently on newsstands. To get a copy mailed to you, email vanessa@easttroy.org indicating your address. An electronic version is available at https://dither.studio/east-troy-brochure


7. Lulabell's Dockside serves up '90s nostalgia

Lulabell's Dockside, located at N9228 East Shore Road, opened this summer, providing a customer-pleasing 90s throwback experience, complete with classic favorites like the Beulah Blue and famous Dockside Bloody Mary.
Owner John Tamuzian worked for months to extensively remodel the building and bring 1990's Dockside back to life, ensuring every detail was on point. For details, click here.


8. New shop keeps downtown thriving

It's a treat to explore the items inside Home on the Square, the approximately 1,200-square foot home, garden and gift shop, most of which are sourced from a mixture of the East and West coasts and Wisconsin-based artists and companies.
Helmed by longtime East Troy business owner JoAnn McCormack and Dan Moody, who has worked in the fashion and entertainment industry for over 15 years, the shop is a welcome, approachable addition to the square's retail scene. Located at 2888 Main St., next to InkLink Books, Home on the Square has a little bit of everything – a solid inventory of cacti and plants, apothecary items, accessories, jewelry, home items, children's toys and more. For details, click here.
(Photo by Sarah Manke)
9. Art & Wine Walk celebrates all things local

Lots of locals and out of town guests came out to enjoy the artwork, wine and cheese pairings during East Troy's First Fridays Art & Wine Walk Nov. 1.

Attendees walked their way through 11 locations in downtown East Troy, including East Troy Brewery, which featured Hill Valley Dairy owners Ron & Josie Henningfeld serving up cheese samples. The event, which concluded the East Troy Area Chamber of Commerce's First Fridays event series with 20 unique wine samples curated by Certified Wine Educator Melanie Denhart of The Global Glass, cheese pairings by Hill Valley Dairy, mead from The Hive Taproom, art exhibits & music by DJ J.c. Hanna, featured a collaboration between numerous local businesses.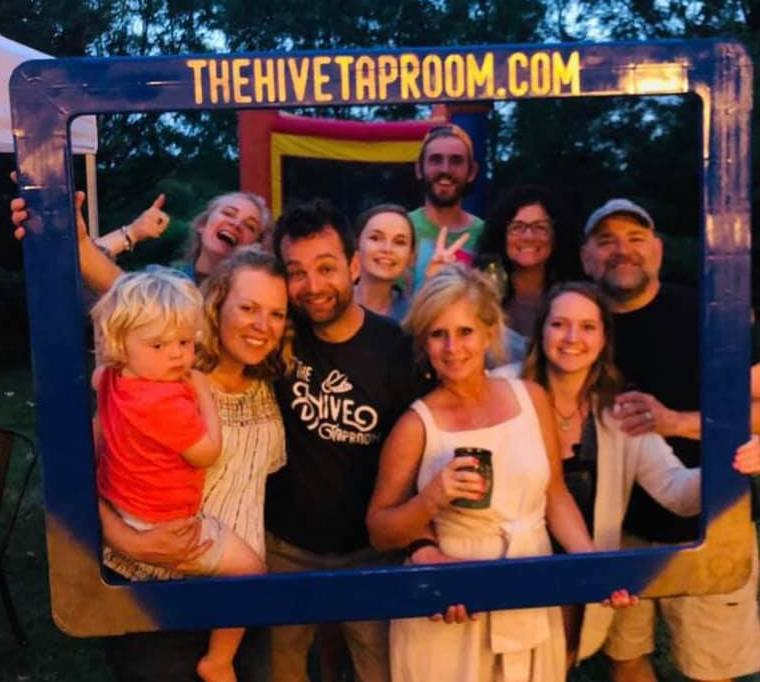 10. The Hive celebrates 1 year

The Hive Taproom, including owners Ayla and Tim Guild (center), celebrated its 1-year anniversary with a party this summer. The Hive Taproom specializes in cold, dry, and carbonated mead aka honey wine. Beverages are made on site with locally sourced honey, hops, and organic produce with a range from dry hopped to semi-sweet to barrel-aged beverages. For more information, visit thehivetaproom.com.
11. Infinity Dance makes move to East Troy

Infinity Dance showcased its new East Troy location at 3278 Main St. this fall with a day-long Open House featuring sample classes, dance apparel pop-up shop and tours of its studio. Carissa Chanos, owner/artistic director, and Ashley Doblar, instructor, commemorated the occasion with an East Troy Area Chamber of Commerce ribbon cutting at the boutique-style studio. For more information, visit infinitydanceteam.com (Photo by Sarah Manke)
12. Tour of America's Dairyland brings top-notch racers to town

The East Troy Area Chamber of Commerce, along with title sponsor the Klumb Family Foundation, played host to the East Troy Cycling Classic for the eighth straight year on June 21.
The pace was fast and furious during the second leg of the 11-day Tour of America's Dairyland, which is billed as the largest competitive cycling event in the United States.
With more than 500 amateur and professional racers navigating a .62-mile course showcasing the East Troy Village Square and neighboring streets, spectators and locals were treated to non-stop action and free entertainment all day.


Click above for video!

13. East Troy gets Halloween to remember

East Troy got a once in a lifetime opportunity to trick or treat during the snowiest Halloween on record with plenty of snowy, spooky fun, including the East Troy Elementary PTO Pumpkin Walk on the Square, trick-or treating at downtown businesses, the Walk of Terror's family-friendly (but still scary haunted house), East Troy-wide trick or treating & more!

Looking for a way to combine community service and holiday fright, Jeff and Vicki McKone began the annual tradition that is the Walk of Terror four years ago. East Troy's Walk of Terror set up shop for the second year on the East Troy Village Square this fall. The elaborate haunted house, which offers experiences for both adults and children, raised $10,000 for the Juvenile Diabetes Research Foundation.

Click above for video!

14. East Troy honors the best in business

LD's BBQ was named the 2019 Business of the Year by the East Troy Area Chamber of Commerce. The Business of the Year Award recognizes business growth, community involvement and innovative efforts in the East Troy area.
LD's BBQ owner Leon Davis accepted the award at the Chamber's 2019 Awards Night on March 26 at East Troy Brewery. Davis has made a name for LD's BBQ, popular in southeastern Wisconsin for its ribs, smoked brisket, pulled pork and chicken and more.
LD's BBQ had another huge year in East Troy, choosing to invest locally and open a 2,900-square-foot restaurant at 2511 Main St. in the former Burger King building in East Troy. Click here for details.

East Troy's First Fridays Committee was recognized as the Chamber's 2019 Volunteer of the year.

Citizens Bank was recognized with the Chamber's 2019 Good Neighbor Award.
(Video by Dither Studio)

Click above for video!

15. East Troy toasts the start of summer

East Troy's fourth annual Brewfest returned on Sunday, May 26 at East Troy Village Square Park, 2881 Main St., featuring unlimited samples of over 75 craft beers and micro brews from area breweries, including East Troy Brewery, The Hive Taproom Lakefront Brewery, City Lights Brewing Company, Westallion Brewing Company, Explorium Brew Pub and more. The event also featured local homebrewers in East Troy, bringing out their best drafts for you to taste and rate.

The event will return in 2020 as part of the 44th annual Memorial Day weekend Corn & Brat Roast May 22-25, featuring roasted sweet corn, brats, hot dogs, burgers, soda and beer, as well as live entertainment. The weekend events will also include the Chamber's 29th annual East Troy Community-wide Rummage Sale. Watch for details at easttroy.org.

(Video by Dither Studio)
16. First Fridays return with big dose of free, family fun

Each First Friday, May-November, featured a showcase event at East Troy Village Square Park with surrounding local businesses collaborating to bring an afternoon and evening of fun. The series, hosted by the East Troy Area Chamber of Commerce, will return in May through November in 2020. To support future programming, click here. For details, visit easttroy.org. (Photo by Sarah Manke)
16. MAC Games makes impact in year 1

MAC Games recently celebrated its 1-year anniversary as East Troy's place to spend time playing games of all varieties. East Troy's newest game store, located at 3066 Main St., Suite 110, East Troy (enter at back of building) specializes in collectible card games, board games, role playing games and casual/competitive gaming events.
The MAC Games crew, including (above from left) Isabella Standafer, founders Thomas and Timmy Standafer and Mason Muszynski, Mason Retkowski and Rachel Standafer celebrated the MAC Games anniversary with some MAC and cheese and a commemorative cake. For details, click here.
17. Chamber members gather on the green

East Troy Area Chamber of Commerce members enjoyed a day at Alpine Valley Resort in support of East Troy community development during the Chamber's 22nd Annual Golf Outing. Winning team members from American Family Insurance – Resler & Associate, included captain Kyle Resler, Tyler Kinnick, Hand Becker and Sam Mantych.
18. Kwik Trip opens in East Troy

A new Kwik Trip opened its doors in East Troy this summer, commemorating the occasion with Grand Opening specials and a ribbon cutting Aug. 6.

The wide-reaching local chain is located at 1880 County Road ES, the former location of BP gas station. The La Crosse-based convenience store is a Wisconsin favorite, touting a focus on customers and community and superior products like in-house branded bakery, fresh food offerings and dairy.
19. Alpine has earliest opening day on record!

Thanks to East Troy's early chilly temps., Alpine Valley Resort, W2501 County Road D, opened on Nov. 9 – its earliest opening day on record!

Alpine features 20 slopes that range from beginner to expert mogul runs with 388 feet of vertical skiing. The hill also includes three Terrain Parks, which offer snowboarders and freestyle skiers a variety of rails, boxes and snow features. For more information, visit alpinevalleyresort.com