Shop Before the Show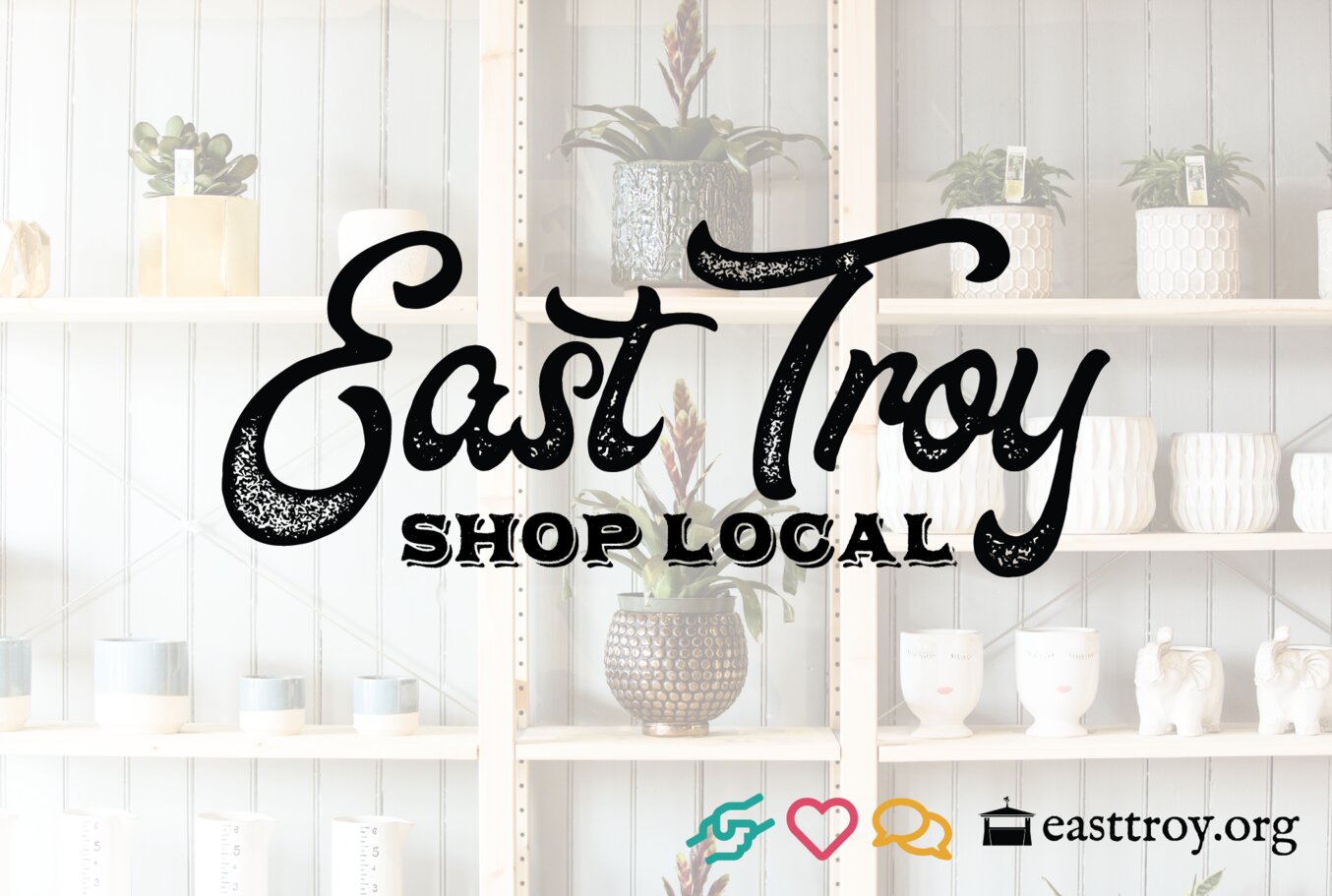 The holidays are just around the corner and East Troy makes it easy to expand your go-to shops with a solid list of local favorites.

"This year more than ever, small shops are relying on your business," said Vanessa Lenz, East Troy Area Chamber of Commerce Director. "Whether you shop online, in person, buy gift cards or pick up curbside, let's show East Troy some love this holiday season."
Home on the Square
2888 Main St., East Troy, WI 53120
homeonthesquare.shop | (262) 642-5400

Family owned and operated, Home on the Square aims to deliver a unique blend of high quality domestic and international products specifically geared towards a Midwestern client.

InkLink Books
2890 Main St., East Troy, WI 53120 | (262) 642-9607
Inklinkbooks.com

InkLink Books, known for hosting bestselling authors at its Read & Feed book dinners, captures the nostalgia of the best independent bookstores by filling its shelves with books from hyper-curated lists.

Square Side Resale & Consignment Boutique
2874 Main St., East Troy, WI 53120 | (262) 215-3736

Locally owned and operated consignment boutique specializing in women and children's fashion.

Square Roots/ 2894 on Main
2894 Main St., East Troy, WI 53120 | (262) 642-9600
2894onmain.com

Located inside the café, 2894 on Main, Square Roots has created a local hub for community-produced goods, featuring a unique selection of groceries and gifts.

The Global Glass
2884 Main St., East Troy, WI 53120 | (262) 684-5420
theglobalglass.com

A full-service shop featuring beer, wine, spirits and expert picks on a great bottle of wine, the latest craft beer or something new for your bar.

Goods Antiques
3066 Main St., Suite 102, East Troy, WI 53120 | (262) 385-5518

This family owned shop, features antiques, reclaimed pieces and custom orders.

Zinn's Mercantile
2087 Division St., East Troy, WI 53120

We bet you can find contemporary, fun, or vintage gifts for just about everyone on your list, from newborn to 99 years old! Zinn's, located in the former Ivan's restaurant space, offers an eclectic mix of unique items for the home, featuring artisan goods and antiques.

East Troy Pharmacy
3284 Main St., East Troy | (262) 642-3510

East Troy Pharmacy offers friendly, quick and competitive pricing and a large selection of gifts and puzzles.

The Elegant Farmer
1545 Main St. Mukwonago | (262) 363-6770
elegantfarmer.com

The Elegant Farmer serves up homemade, fresh-picked and delicious offerings in its Farm Kitchen Bakery, Deli & Market. The business is noted by "Gourmet Magazine," "The Wall Street Journal," "Food Network" and "Milwaukee Magazine" as having "the best pie in America."