We're continuing our Takeout Thursdays adventure this week with our locally-owned cafe 2894 on Main.

Takeout Thursdays is a great way to show support for our local restaurants. Every Thursday, we'll be inviting you to dine with a featured local eatery & give them a sold out day!

To participate, click the menu link here or below to order from 2894 on Main this Thursday between 8 a.m. and 3 p.m.
Pre-order the cafe's Takeout Thursday feature, Toast to Wisconsin, a curated collection of cheeses, meats and treats sourced from Wisconsin businesses. Pair a charcuterie board with one of its To Go for Two Cocktail Kits. (Pick up times for this special are 10 a.m. to 3 p.m. and 5 to 6:30 p.m.)
2894 on Main is
must-visit in East Troy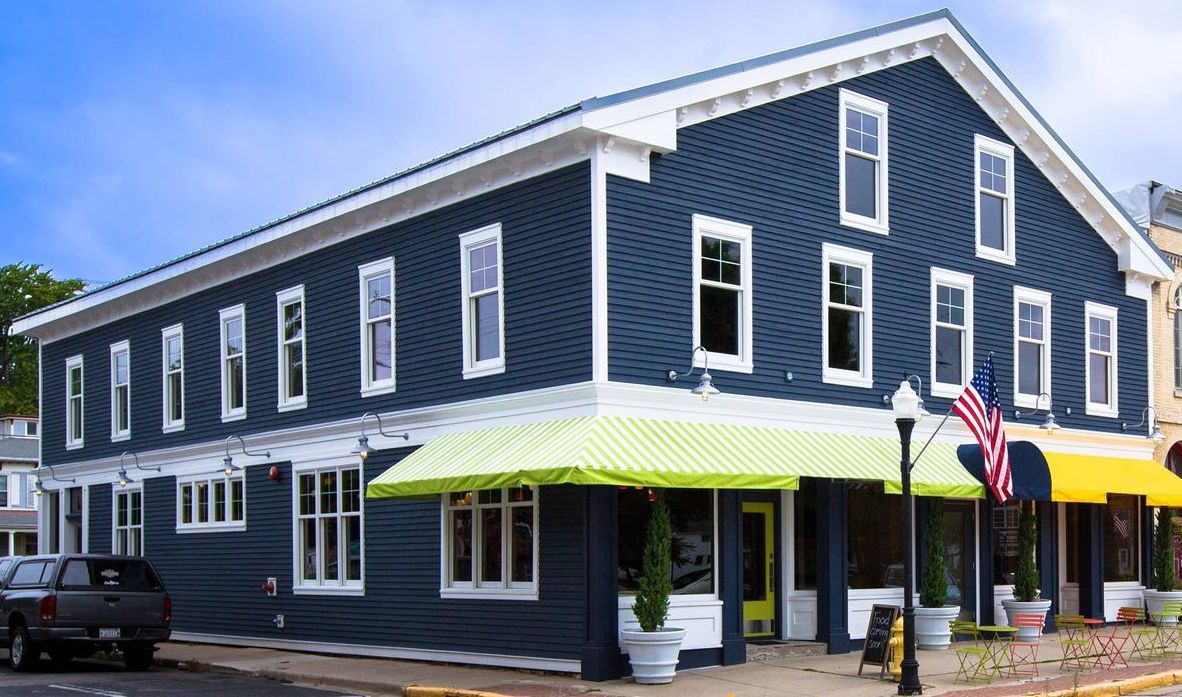 by Vanessa Lenz
East Troy Chamber Executive Director

Since opening its doors in 2013 – unveiling a sweeping renovation of one of East Troy's most historic buildings – 2894 on Main has become much more than just a place to get your daily coffee or a delicious meal.

The farm-to-fork café, owned by the Rohrer family, has established itself as a pillar of the East Troy Village Square.

The three-level building's story began in 1856 as East Troy's first general store (originally called Smity Dry Good Company and then Marshall's General Store until the early 1990s).

The historic site, located on the northwest corner of the square, was redesigned to be an easily accessible community hub, featuring Tesla charging stations, community chalk message boards and outdoor patio seating with a front-row view of East Troy Village Square Park.

In pre-COVID days, 2894 on Main regularly hosted events ranging from Read & Feed Book Dinners featuring best-selling authors (with neighboring indie bookstore InkLink Books) to meet ups for local groups like the East Troy Computer Club.

A year into the pandemic, 2894 on Main's not slowing down on its community efforts, supporting the public with events like local book drives, releasing a new convenient online ordering system and revamped open floor plan to provide even more space to hang out.

On any given day, you are likely to see a student with a latte working over a laptop, business meetings over lunch, friends reconnecting, or members of a local club chatting for a weekly meet up.

Everything at 2894 on Main is uniquely photogenic – it's like the décor, dishes and drinks were made for social media influencers and foodies.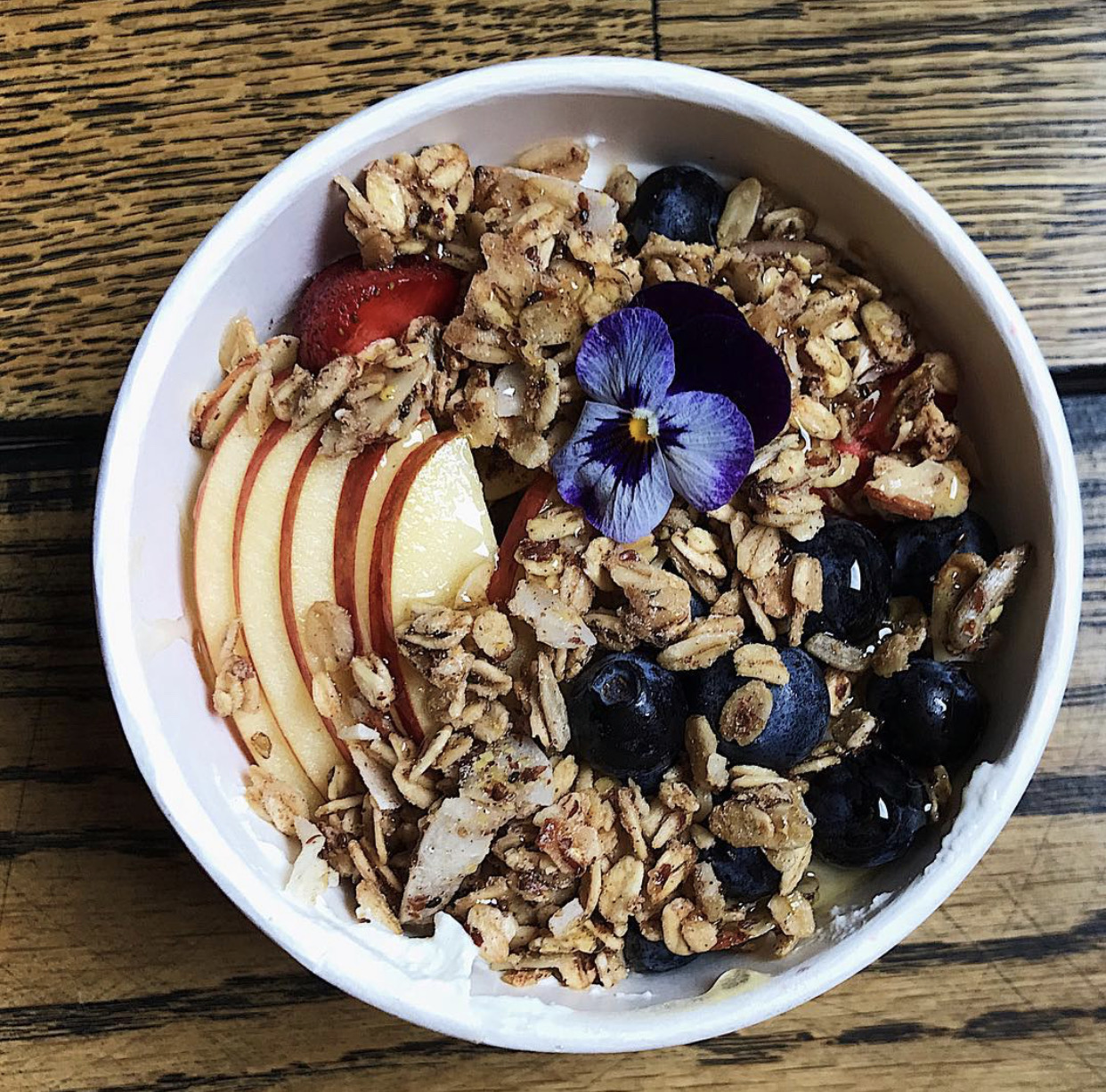 The Granola Yogurt Bowl is one of 2894 on Main's most Instagrammable dishes, featuring organic greek yogurt topped with organic fresh fruit, house made granola (contains nuts) and local, organic honey.

The café itself is beautifully bright with a modern meets old world design, featuring a restaurant and retail shop highlighting local and organic grocery items.

Pieces from East Troy's oldest operating elevator greet customers as they make their way to the main counter to make purchases. If you move your gaze up from the array of fresh baked bakery, pastries and other decadent desserts near the coffee bar, you'll see the building's original tin ceiling. The café's walls are decorated with vibrant works from local artists and its high ceilings feature original beams, (which remain in the same locations as when the structure was built in the 1800s.)

While we can't deny its beauty, it's the specialty food and drink (both coffee and cocktail) menu that will make you instantly fall in love with 2894 on Main.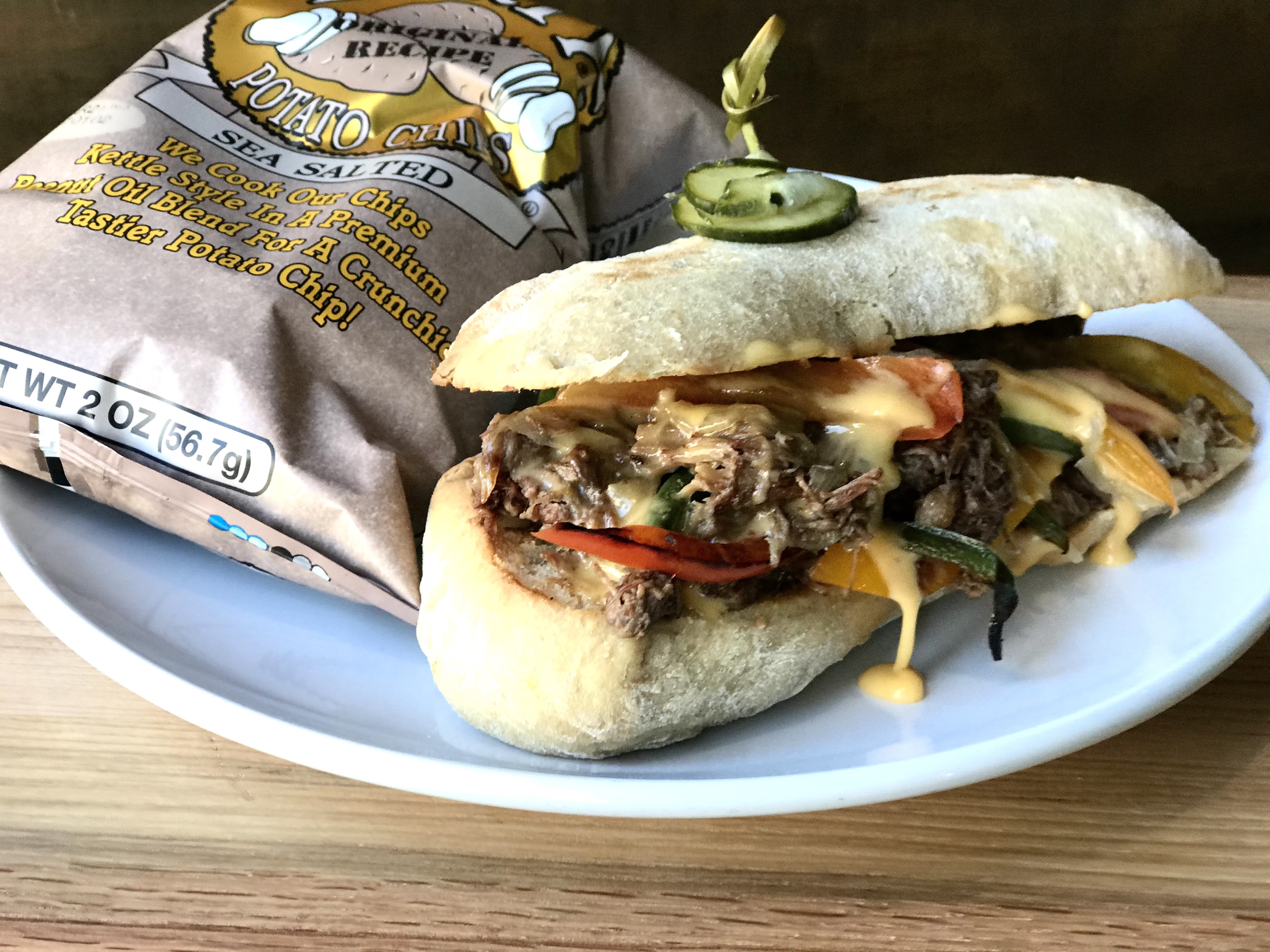 2894 on Main is currently featuring The Cow Tipper – Rohrganics braised beef, spotted cow beer cheese sauce, caramelized onion, bell pepper, jalapeño, house ciabatta, served with a bag of dirty chips.

The food menu focuses on local and organic options, packing in the flavor with rotating soups, hearty sandwiches and vibrant bowls, colorful breakfast dishes (both savory and sweet) as well as seasonally changing salads (loaded with veggies and protein) and specialty items that will keep you coming back for more.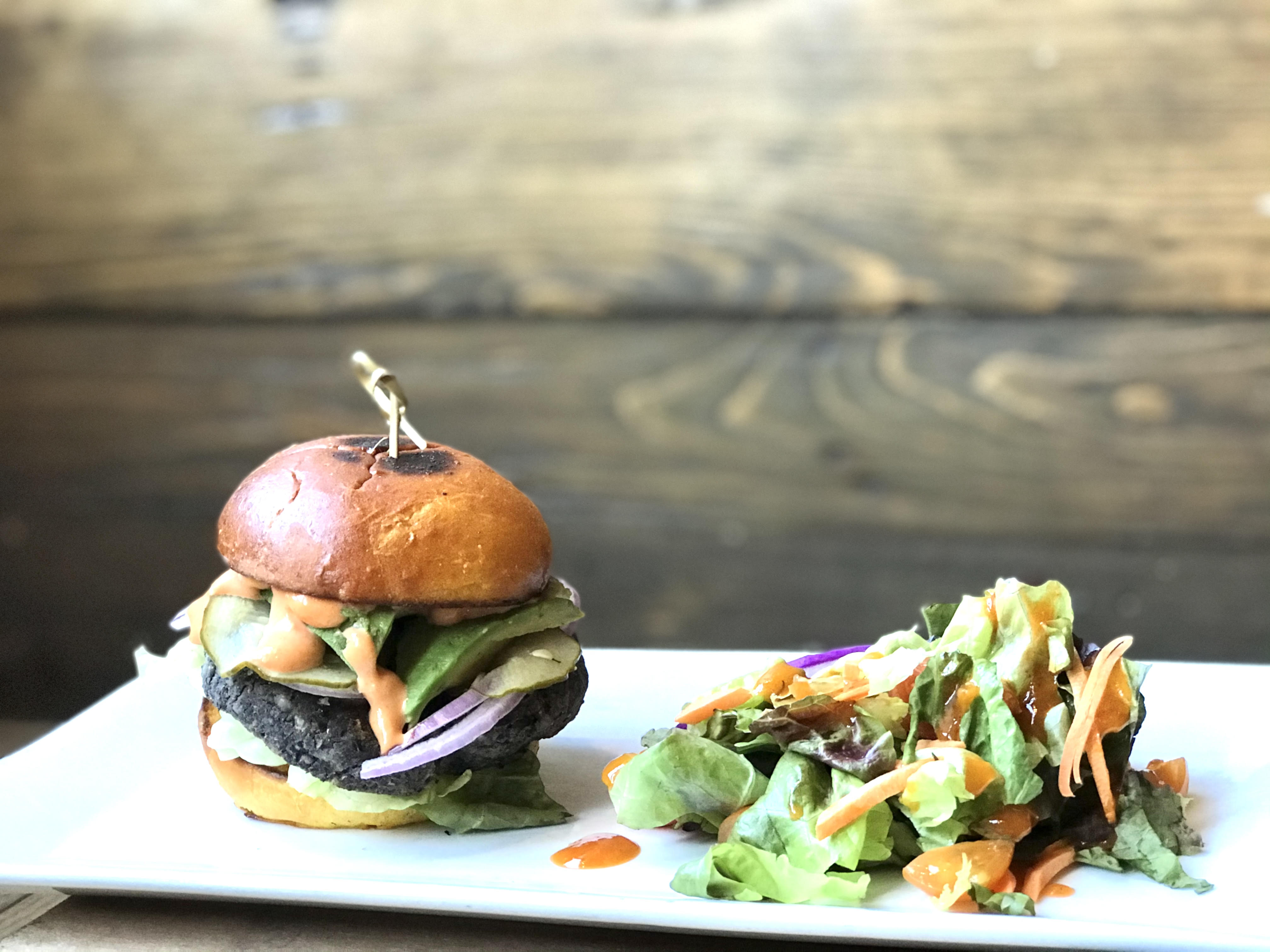 The house made Black Bean Burger is a veggie lover's favorite, featuring red onion, avocado, lettuce, tangy tomato mayo, house sweet potato bun, served with a side salad.

Fans rave about the drink options, with coffee sourced from Stone Creek Coffee (a popular Milwaukee-based roaster) and drinks made with organic milk (with non-dairy options available).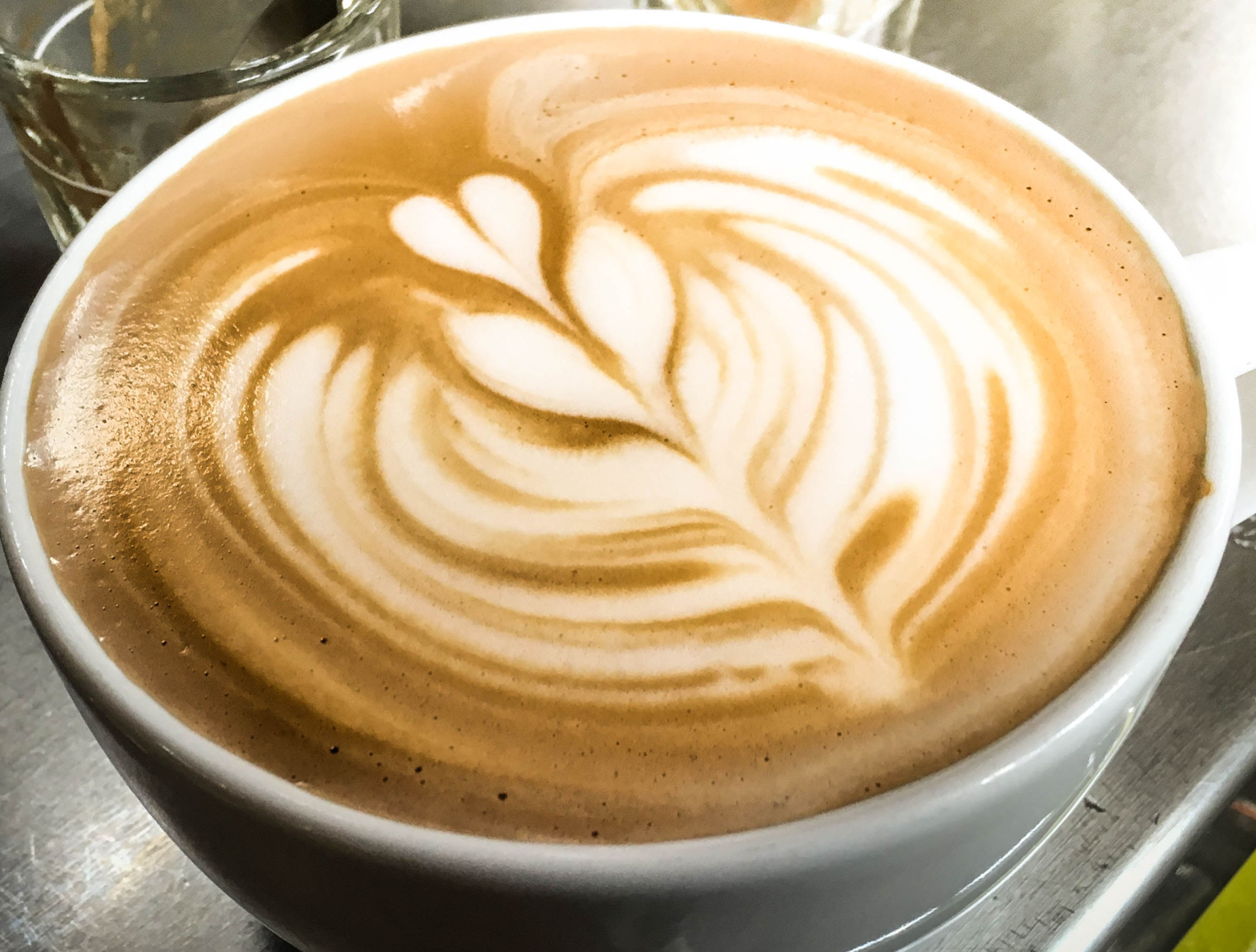 Celebrate spring with a seasonal latte on the patio at 2894 on Main, which uses locally roasted beans with local, organic milk.

Kitchen hours are 8 a.m. to 3 p.m. daily. Cafe hours are 7 a.m. to 3 p.m. Saturday and Sunday and 6 a.m. to 3 p.m. Monday through Friday. Visit 2894onMain.com for details.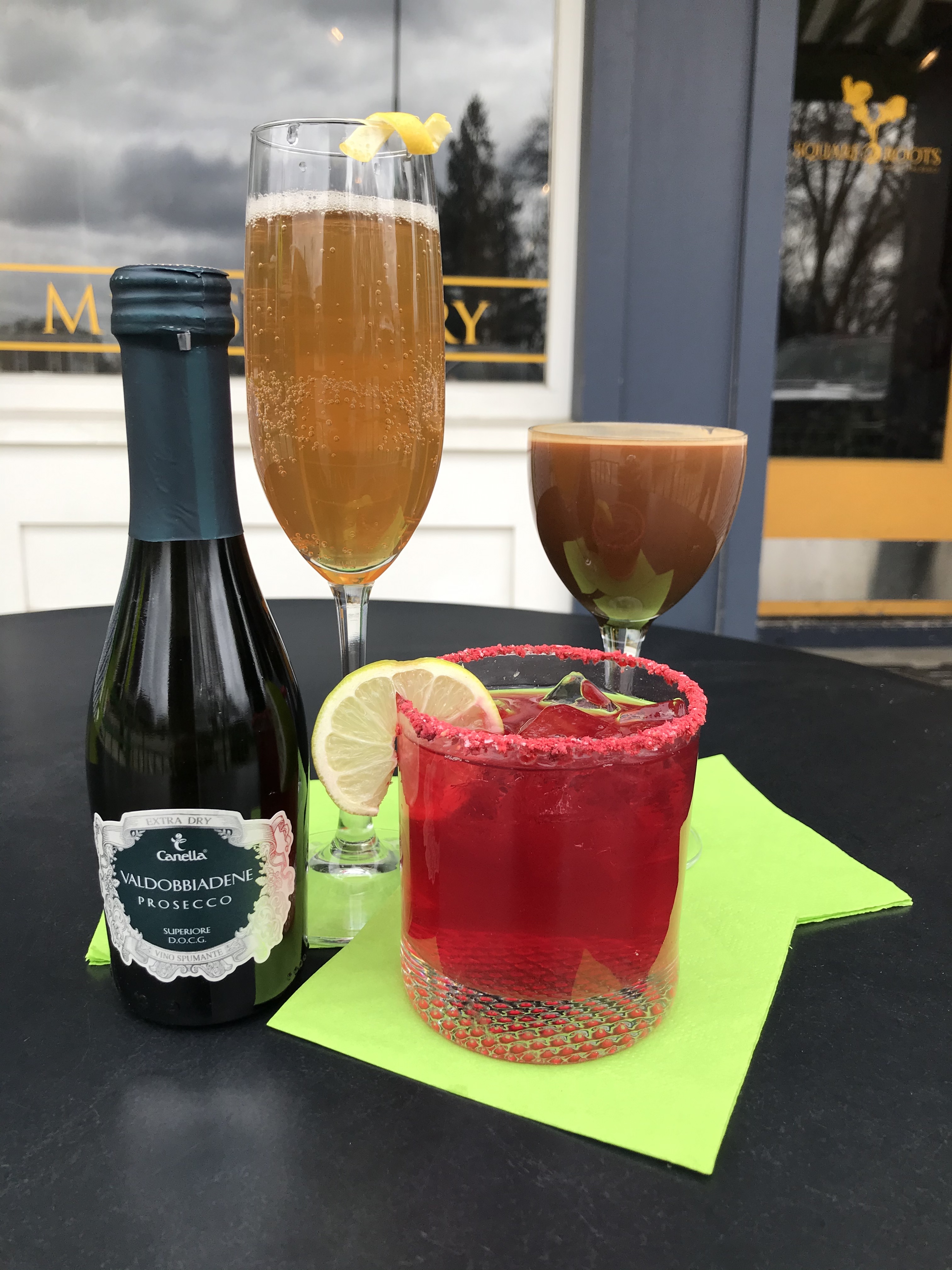 Pre-order 2894 on Main's Takeout Thursday feature, Toast to Wisconsin, a curated collection of cheeses, meats and treats sourced from Wisconsin businesses. Pair a charcuterie board with one of its To Go for Two Cocktail Kits. (Pick up times for this special are 10 a.m. to 3 p.m. and 5 to 6:30 p.m.)