We're continuing our Takeout Thursdays adventure this week with the locally-owned East Troy Brewery.

Takeout Thursdays is a great way to show support to our local restaurants. Every Thursday, we'll be inviting you to dine with a featured local eatery & give them a sold out night!

To participate in this week's Takeout Thursday, click the menu link here and order from East Troy Brewery this Thursday, March 25 between 4 and 8 p.m. Call (262) 642-2670 to place your order.
East Troy Brewery taps in as food & beer destination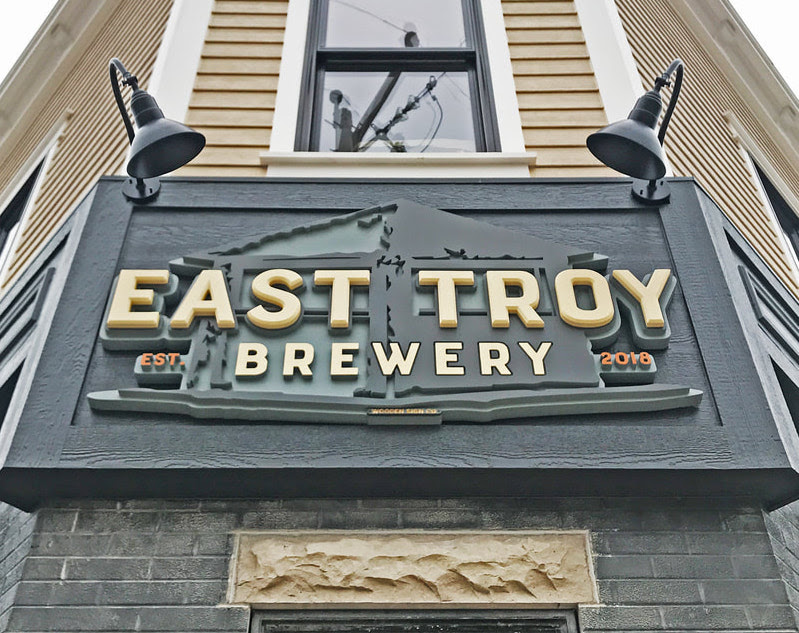 by Vanessa Lenz
East Troy Chamber Executive Director

The hype you've heard surrounding East Troy's first brewery stands true.

Since opening its doors in December of 2018, East Troy Brewery, 2905 Main St., has managed to become the beer and food destination you can't live without, and its staff has worked feverishly to keep building East Troy's craft beer and food culture in the wake of COVID-19.

East Troy Brewery's stellar menu paired with the some of the best local beers gives customers a great incentive to return.

Here are the many reasons you will love this craft beer destination….
The Mouthwatering Menu

A must-stop for foodies and beer lovers alike, East Troy Brewery touts house-made beers, along with a from-scratch menu with tasty options for the whole family.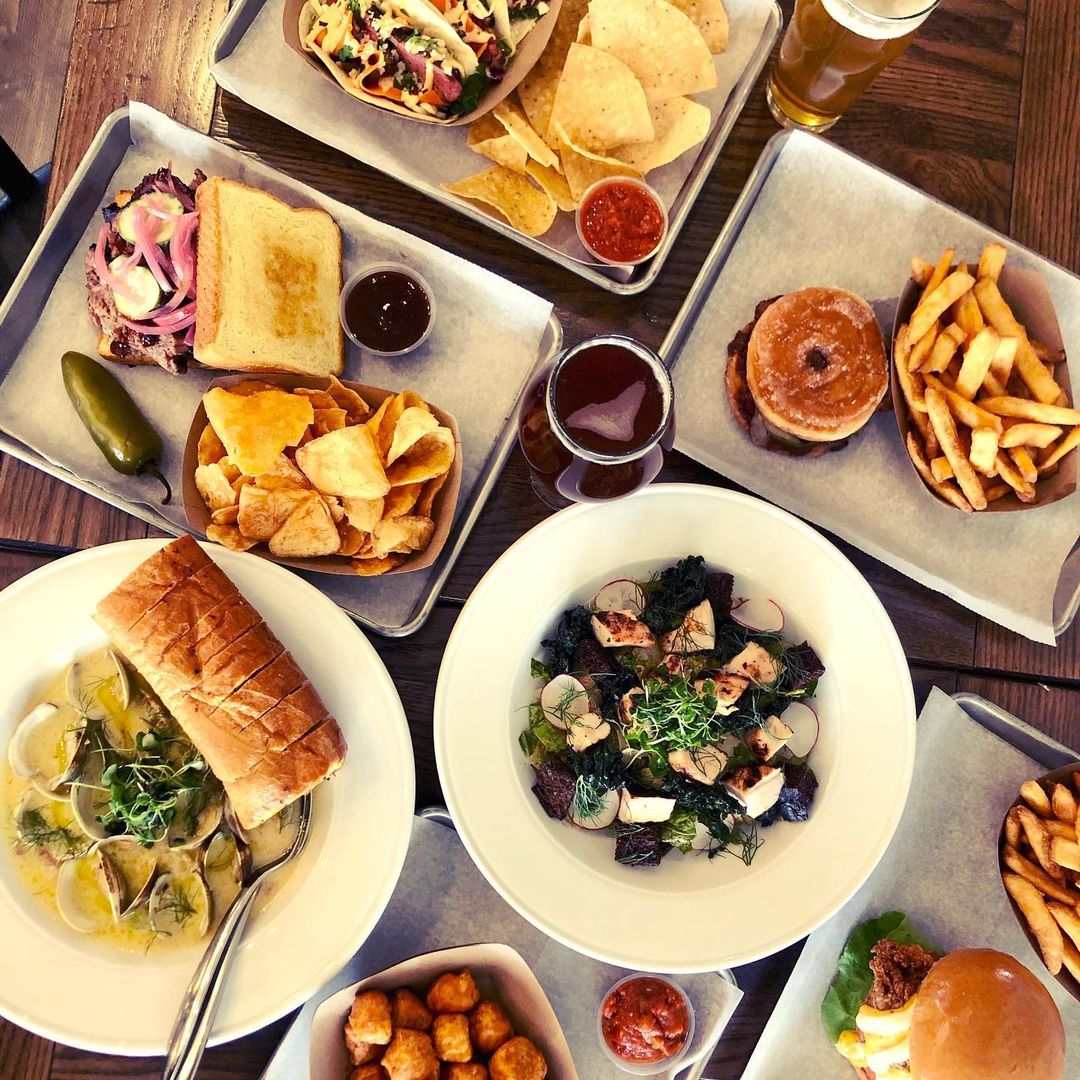 Check out East Troy Brewery's full menu at etbrew.com, featuring mouth-watering items like wings, tacos, the Texas-style brisket sammie, salads and more.

"We keep evolving; with new specials every week, and seasonally changing entrees and flavor profiles. We're always having fun with what's in your glass and on your plate," said Executive Chef Ashley Turner.

Eager to cultivate a meaningful relationship with the brewery's customers, Turner said they have worked to create a community.

"Hand-made, from-scratch, highlighting many various local partnerships; these things are foundational at the brewery," she said. "We're always thinking of our community, our beer, and how to showcase what is unique to us here in Walworth County. A culture of family and community guides us."

East Troy Brewery is currently featuring its Brazos Steak – 8 oz. Prime Angus Bavette Steak with compound butter, marinated and paired with smoked veggies and Southwest Rice.

Turner comes to East Troy by way of Texas, bringing her background in southwestern and smoked foods to East Troy Brewery.

The seasonally-evolving menu pairs fan favorites like hand battered Hill Valley Dairy cheese curds, ET Square Pizzas and Friday Fish Fry with inventive plates like the "Glazy Boy" (sliced house-smoked pork in between two Grebe's glazed doughnuts) and the brand new scallops and littleneck clams with a brandy-bacon sauce.



Toast'd Trio – This app is perfect for just grabbing a quick pint. It includes garlic flatbread, Curried Tomato, Chimichurri, and Black Garlic Hummus.

The Vibez

The locally-owned brewery, which opened in an incredibly remodeled historic bank building dating back to 1892, features exclusive taps, an outdoor patio, fireplace lounge, open kitchen, indoor seating and Taproom on the southwest corner of the East Troy Village Square.



Patrons can get an up close look at the vault at East Troy Brewery, which was originally State Bank of East Troy. East Troy Brewery Brew Club members get their pick of available safety deposit boxes inside, along with a special key.

The southern half includes the Taproom 50-seat event space and garage doors that open to a heated outdoor patio and seating area.

Location in this case is everything as visitors can get a spot near large windows in the space overlooking East Troy Village Square Park, a downtown attraction known for regularly hosting festivals and events.

"We're hopeful to see a busy patio season that is lively, full of music, and great new flavors!" said Turner. "We have new things on the horizon that we're extremely excited about (no spoilers yet, though..) and we're looking forward to being a part of several events this summer where we'll get to share how great our town is with larger audiences."


What's on Tap
Among its line up of carryout options, East Troy Brewery features its entire line of in-house craft beers to-go and special $10 carry out crowlers for the rest of the month.

East Troy Brewery has become a fast favorite on the local beer scene, instantly creating a hub for craft beer fans with 10 beers in rotation, along with specialty batch cocktails.

From clean and crisp basics like the 1892 Pilsner to MIA 420, which nails the American IPA vibe, to Grebe's Bakery imperial stout, which was created in tribute to the legendary West Allis bakery's famous cruller donuts, East Troy Brewery serves up an impressive selection of craft brews to thirsty patrons.

From handpicking the best Wisconsin-grown malts and hops to fermentation to collaboration, East Troy Brewery keeps working hard to put the best beer in your glasses.

Carryout Instructions

East Troy Brewery features carryout options, including its entire line of in-house Craft Beers to-go.

1) Check out the menu at etbrew.com
2) Call East Troy Brewery at (262) 642-2670 to place your order.
3) East Troy Brewery will confirm pick-up time.
4) Come on in to pick up your order, or
5) Drive to the brewery and park in the lot near the back doors - call (262) 642-2670 to let staff know you've arrived and they will bring it out to you.

For more information, visit etbrew.com