SANTA PARADE TRAIN
The East Troy Electric Railroad's Santa Parade Train will make its annual journey into downtown East Troy on Saturday, Dec. 5.
Presented by the East Troy Electric Railroad in conjunction with the East Troy Area Chamber of Commerce and Mukwonago Area Chamber of Commerce and Tourism Center, the beautifully lit four-car train will travel down the century-old interurban trolley line between Mukwonago and East Troy.
The original East Troy Christmas Parade train, started by the East Troy Jaycees and the railroad in 1972, was a historic reproduction of the Schuster's Christmas Parade in Milwaukee. The Schuster's Department store chain sponsored the parade, established in 1928, to kick off the Christmas shopping season. It disappeared in 1955 with the demise of the Milwaukee Electric Lines interurban and streetcar system.
Spectators can catch a glimpse of Santa along County Road ES. The train will slow briefly at the following crossings:
• 5:30 p.m., train departs at The Elegant Farmer
• 5:45 p.m., Army Lake Road – Army Lake Camp
• 6 p.m., St. Peter's Road
• 6:15 p.m., Byrnes Street
• 6:25 p.m., Division Street
• 6:30 p.m., Santa arrives at East Troy Village Square Park via East Troy Fire Department truck to light the Bob Barutha Memorial Christmas Tree & debut of East Troy Lights
EAST TROY LIGHTS This Saturday, East Troy will launch East Troy Lights – an all new holiday light attraction (that you can see while social distancing).

The interactive and imaginative light display experience will kick off Dec. 5, in conjunction with the 112-year-old East Troy Electric Railroad Santa Parade Train and East Troy's annual Bob Barutha Memorial Christmas Tree lighting (at 6:30 p.m.)

The show will transport visitors to a dazzling display of lights utilizing the back-drop of the historic East Troy Village Square.

Walk through the lights or see the show from your car by tuning into 90.9 FM. Lights will continue with timed shows on the hour at 5 p.m., 6 p.m., 7 p.m., 8 p.m. and 9 p.m. from Dec. 5- Dec. 31.

Not only can you watch the shows - on the hour, every hour - but, with the help of a mobile phone, you'll be able to try your hand at making your own light show.

Find out more at easttroylights.com.


See Santa on the Square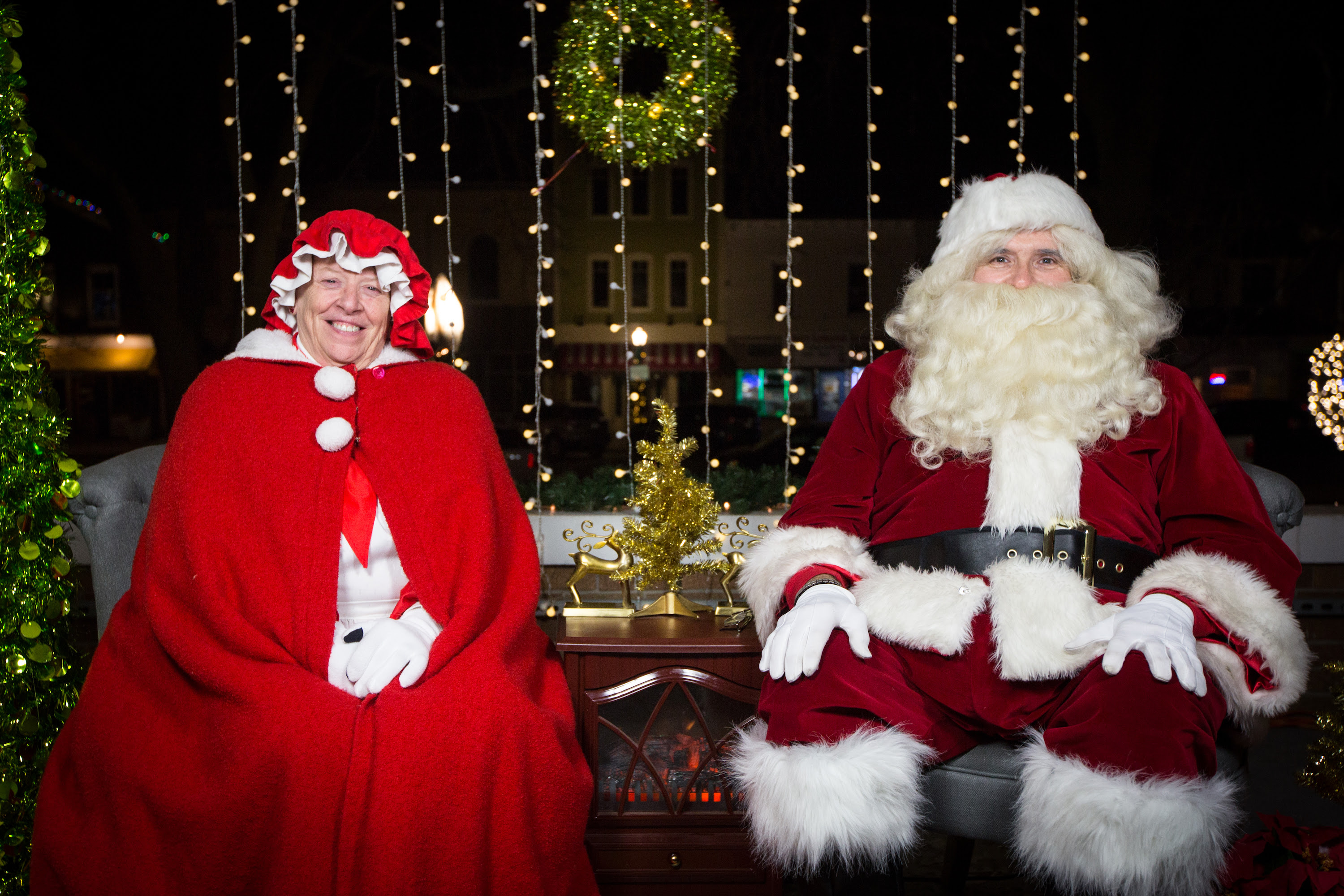 In anticipation of Santa's arrival, festivities will begin at East Troy Village Square Park at 5:30 p.m., including:

• Cub Scouts Pack 92 will sell To Go chili, chili dogs and baked goods.

• Winter activities, including s'mores station and DIY Photo Station

• Carriage rides

• Performances by East Troy High School Cheer & Dance Team along with Titan Cheer and Factory Stars Cheer and Infinity Dance at 6 p.m.

• Santa arrives at East Troy Village Square Park via East Troy Fire Department truck to light the Bob Barutha Memorial Christmas Tree at about 6:30 p.m. followed by debut of East Troy Lights

• Following the tree lighting, safely see Santa from the balcony at East Troy House, 2093 Division St., the oldest operating Inn & Tavern in Wisconsin

COVID-19 PRECAUTIONS
The health and safety of our attendees, business owners and residents are clearly the most important and we are planning accordingly. By spreading out activities and viewing spaces out across the outdoor park, guests can safely enjoy all of the festivities while maintaining proper physical distancing and enjoying the outdoors.
Take a Carriage Ride


Enjoy a lighted Christmas carriage ride in downtown East Troy with Classy Clydes & Carriages. Rides will be roughly 20 minutes long and follow a specific route around the square and adjacent backroads. The carriage can hold 6-8 average adults with children. Rides will cost $15/adult, $10 for children younger than 12 and free for children 3 and younger. Cash only. What better way to social distance and still enjoy East Troy's beautiful holiday lights in a new unique way.

Reservations are accepted in advance, but must be made by phone. Please contact Amber at (262) 374-2788. For additional details, click here.
Try Candy Cane Gelato!
Sauced Pizzeria, 2886 Main St., is now open from noon to 8 p.m. on Fridays and Saturdays and noon to 7 p.m. on Sundays for carryout.

The locally sourced, seasonally inspired, 100% wood fired Neapolitan style pizzeria is also featuring new flavors of its house-made gelato with all organic ingredients, including a Santa Special: Candy Cane!

Sauced now features a "scheduled" pickup feature to its online ordering. Order ahead to beat the rush and they'll have it ready at the time you choose!

Order online at www.getsauced.pizza
Cheers! Warm up at East Troy Brewery
East Troy Brewery, 2905 Main St., will have its heated outdoor Winter Beer Garden open to keep beer lovers warm and cozy during Santa night.
Multiple heaters and fire pits equip East Troy Brewery's al fresco space for folks looking to enjoy their from-scratch kitchen options, like their famous Texas Red Chili and Hill Valley Dairy Cheese Curds, while making outdoor dining in Wisconsin new and inventive.
East Troy Brewery will also feature its Weekend Brunch Menu every Friday-Sunday from noon to 4 p.m., new Winter merchandise, and a rotating warm winter cocktail menu.
East Troy Brewery also maintains a strong commitment to offering quality carryout options, including its entire line of in-house Craft Beers to-go.
Hours are: Wednesday and Thursday: 4 to 10 p.m.
(Kitchen closes at 9 p.m.); Friday: noon to 10 p.m.
(Brunch: noon to 4 p.m. | Full Menu: 4 to 9 p.m.); Saturday: noon to 10 p.m.
(Brunch: noon to 4 p.m. | Full Menu: 4 to 9 p.m.); Sunday: noon to 8 p.m. (Brunch: 4 to 8 p.m.)
For more information, visit etbrew.com
Carryout Instructions
1) Check out the menu at etbrew.com
2) Call East Troy Brewery at (262) 642-2670 to place your order and pay with a credit/debit card.
3) East Troy Brewery will confirm pick-up time.
4) Come on in to pick up your order, or
5) Drive to the brewery and park in the lot near the back doors - call (262) 642-2670 to let staff know you've arrived and they will bring it out to you.
Get your favs at the 2894 on Main Walk Up Window
Kick off the Christmas season at 2894 on Main, 2894 Main St., which will be celebrating Santa's arrival with a walk up "window" located at its front door from 5 to 8 p.m. Guests can grab their to-go coco, coffee, and cookies and take in the magic of the light show from the square! For more information, visit 2894onMain.com.
Live Music & Winter Market at Ivan's Backstage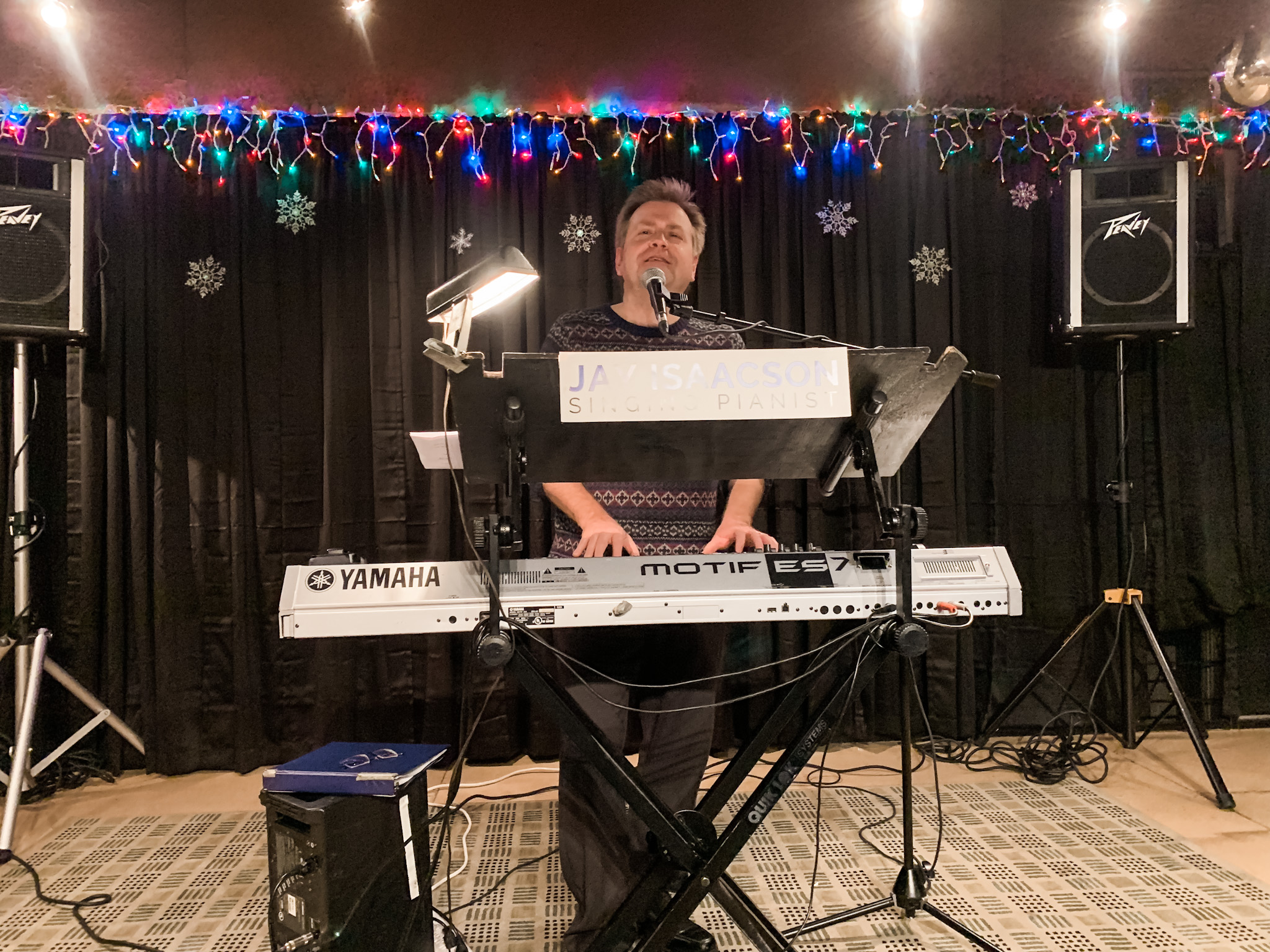 Shop from your favorite local vendors in the warmth of Ivan's Backstage, 2093 Division St., East Troy, featuring live music by Jay Isaacson.
HUNGRY?
Check out the local food carry-out options on the square: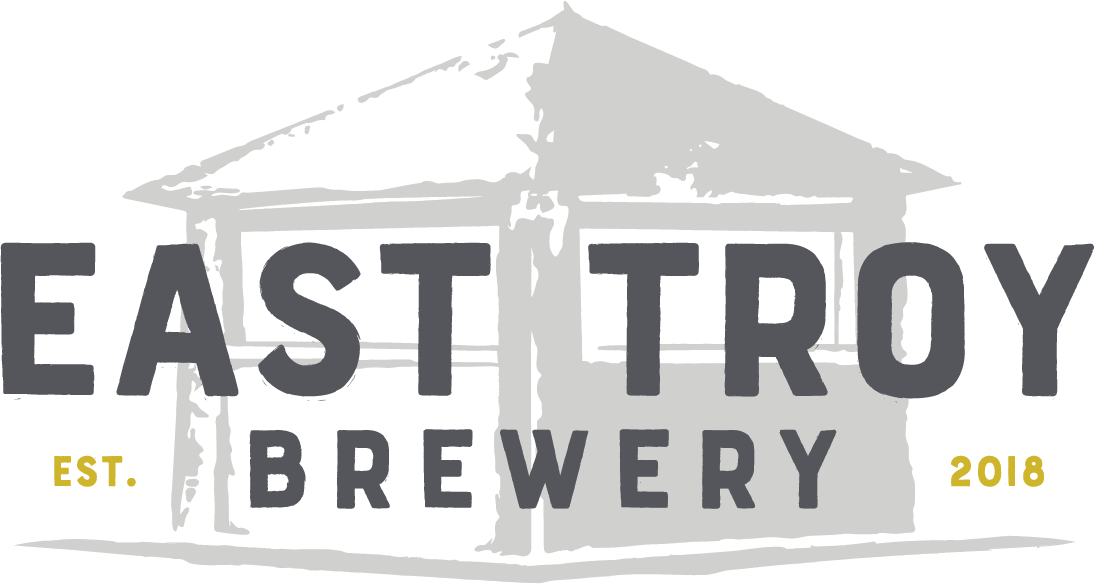 Food Menu



Menu



Sauced A Pizzeria
Give a shout out during the shows on the Square!
East Troy Lights will feature timed shows on the hour at 5 p.m., 6 p.m., 7 p.m., 8 p.m. and 9 p.m. from Dec. 5- Dec. 31.

As a Daily Light Show Sponsor, your company or family name will be listed as a sponsor on EastTroyLights.com and you will receive social media shout outs during your designated light show day. Cost is $100 to sponsor the whole day (businesses or very excited residents) or $20 for community members for a single show shout out (with a special message).

This is a great opportunity to send holiday greetings from your business or family (i.e. Merry Christmas from the East Troy Area Chamber of Commerce!), promote a special at your business (i.e. 2 for 1 appetizers at East Troy Brewery all day) or celebrate a special occasion (i.e. Happy Birthday to my wonderful mother!) We can customize your messaging to fit your needs!

To reserve your space, email vanessa@easttroy.org or click here.
GIVE A LIGHT SHOW SHOUT OUT!
East Troy Lights
2020 Partners