The East Troy Electric Railroad's Santa Parade Train will make its annual journey into downtown East Troy on Saturday, Dec. 5.
Presented by the East Troy Electric Railroad in conjunction with the East Troy Area Chamber of Commerce and Mukwonago Area Chamber of Commerce and Tourism Center, the beautifully lit four-car train will travel down the century-old interurban trolley line between Mukwonago and East Troy.
The original East Troy Christmas Parade train, started by the East Troy Jaycees and the railroad in 1972, was a historic reproduction of the Schuster's Christmas Parade in Milwaukee. The Schuster's Department store chain sponsored the parade, established in 1928, to kick off the Christmas shopping season. It disappeared in 1955 with the demise of the Milwaukee Electric Lines interurban and streetcar system.
Spectators can catch a glimpse of Santa along County Road ES. The train will slow briefly at the following crossings:
• 5:30 p.m., train departs at The Elegant Farmer
• 5:45 p.m., Army Lake Road – Army Lake Camp
• 6 p.m., St. Peter's Road
• 6:15 p.m., Byrnes Street
• 6:25 p.m., Division Street
• 6:30 p.m., Santa arrives at East Troy Village Square Park via East Troy Fire Department truck to light the Bob Barutha Memorial Christmas Tree & debut of East Troy Lights
SANTA ON THE SQUARE & EAST TROY LIGHTS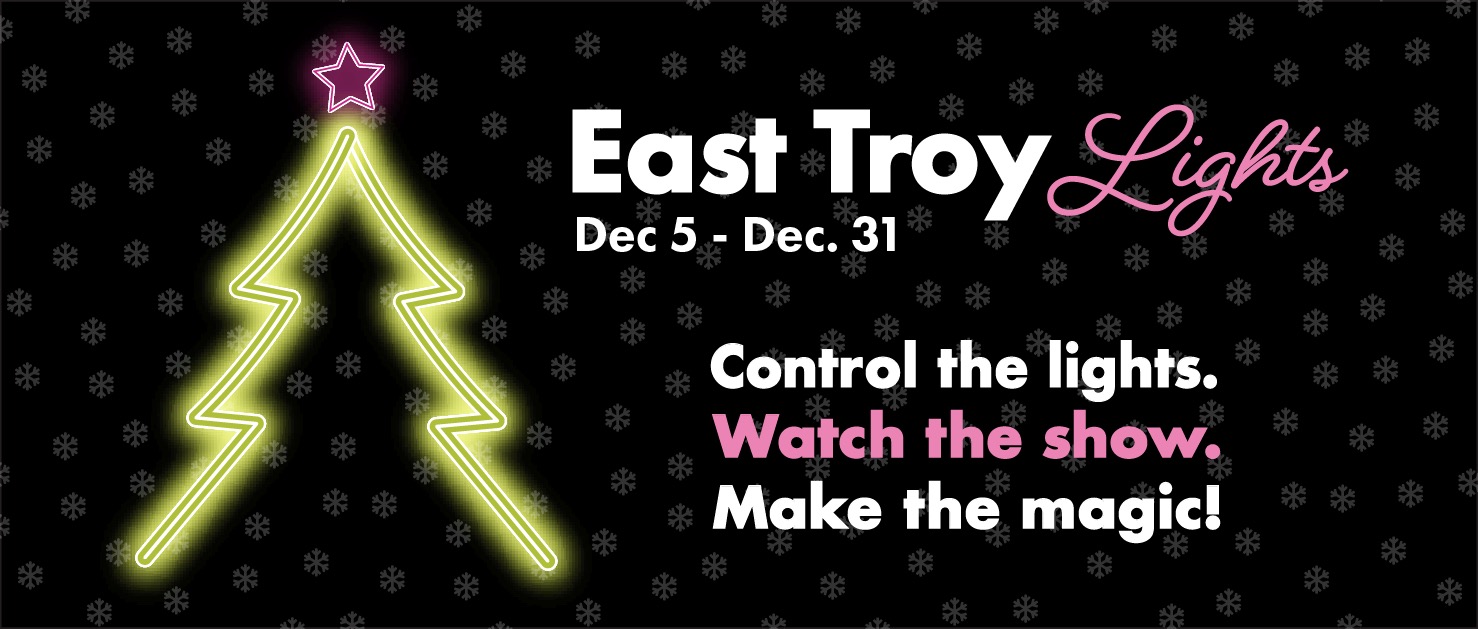 In anticipation of Santa's arrival, festivities will begin at East Troy Village Square Park at 5:30 p.m., including lighting of the Bob Barutha Memorial Christmas Tree (at about 6:30 p.m.), the debut of East Troy Lights, winter activities, carriage rides, outdoor and socially-distanced East Troy Winter Market and more.
East Troy Lights is an interactive holiday light show (that you can see while social distancing), taking place throughout the month of December with help from a $19,225 Joint Effort Marketing (JEM) Grant from the Wisconsin Department of Tourism. East Troy Lights will continue with timed shows on the hour at 5 p.m., 6 p.m., 7 p.m., 8 p.m. and 9 p.m. from Dec. 5- Dec. 31. Not only can you watch the shows - on the hour, every hour - but, with the help of a mobile phone, you'll be able to try your hand at making your own light show.
WINTER MARKET
Shop from your favorite local vendors in the warmth of Ivan's Backstage, 2093 Division St., East Troy, featuring live music or outdoors at East Troy Village Square Park
CARRIAGE RIDES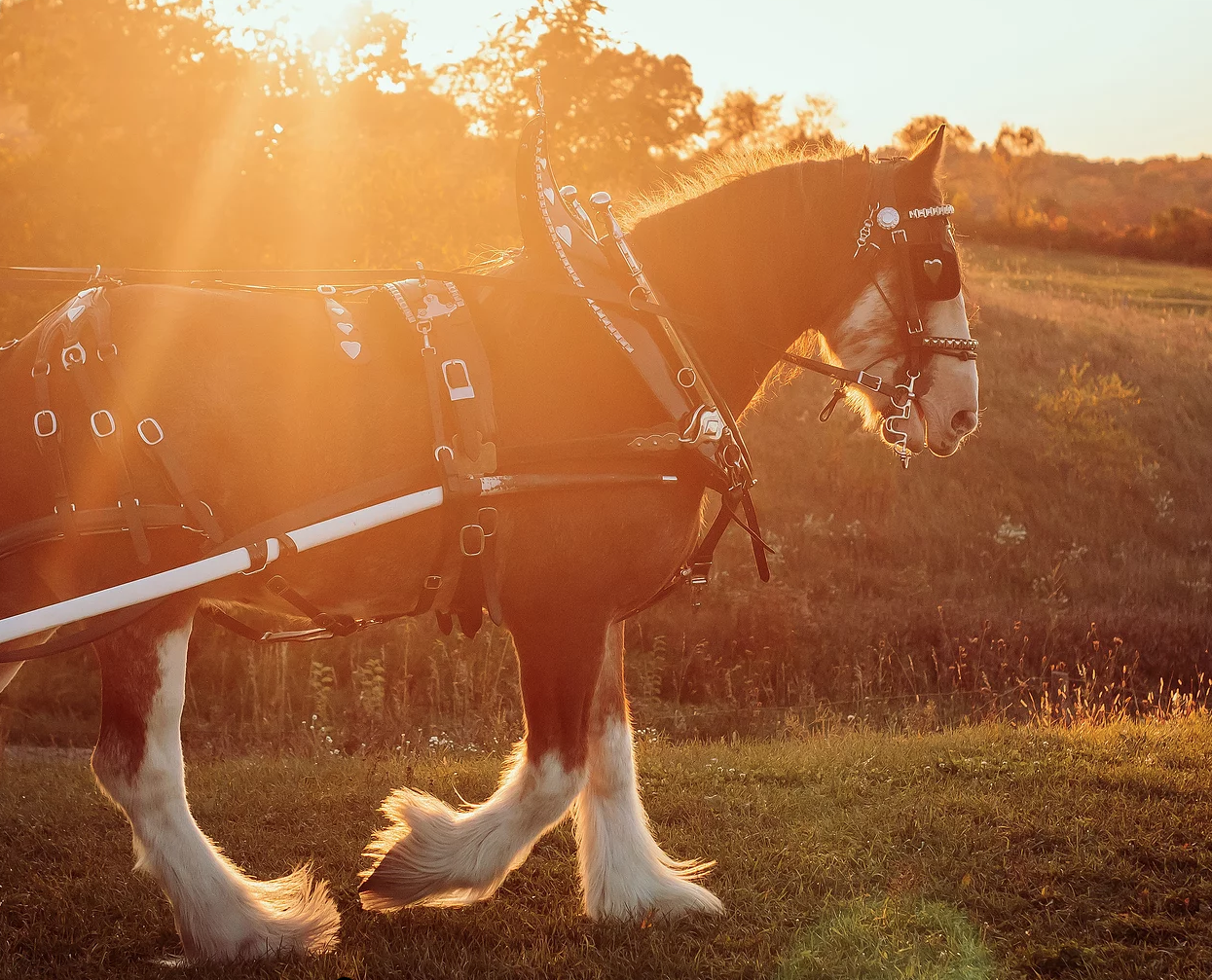 Enjoy a lighted Christmas carriage ride in downtown East Troy with Classy Clydes & Carriages. Rides will be roughly 20 minutes long and follow a specific route around the square and adjacent backroads. The carriage can hold 6-8 average adults with children. Rides will cost $15/adult, $10 for children younger than 12 and free for children 3 and younger. Cash only. What better way to social distance and still enjoy East Troy's beautiful holiday lights in a new unique way.
Reservations are accepted in advance, but must be made by phone. Please contact Amber at (262) 374-2788. For additional details, click here.
COVID-19 PRECAUTIONS
The health and safety of our attendees, business owners and residents are clearly the most important and we are planning accordingly. By spreading out activities and viewing spaces out across the outdoor park, guests can safely enjoy all of the festivities while maintaining proper physical distancing and enjoying the outdoors.