East Troy Area Chamber of Commerce members are invited to East Troy Brewery,
2905 Main St.
, from 5 to 7 p.m. on Thursday, Jan. 10 for its Grand Opening & Ribbon Cutting event. (The restaurant/regular dining will be open to the public).
RIBBON CUTTING: 5:30 p.m.
COMPLIMENTARY CHARCUTERIE BOARDS: 5:30-7 p.m.
MUSIC BY BREW CITY DRIFTERS: Begins at 6 p.m.
THE LOWDOWN: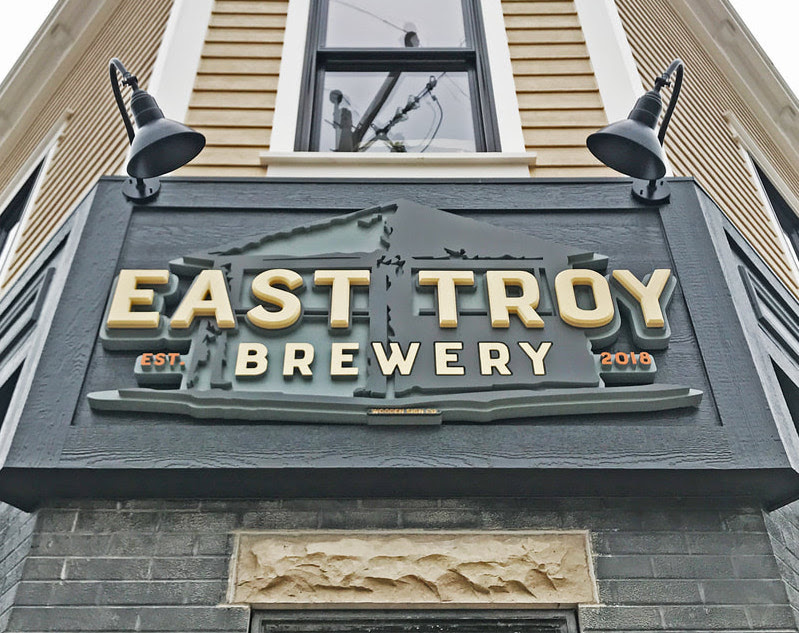 Dec. 26 marked a milestone for East Troy with the opening of East Troy Brewery on the southwest corner of the historic East Troy Village Square – the first of its kind in East Troy history. East Troy Brewery features world class beer brewed on site, plus delicious food with locally sourced ingredients.

The microbrewery and restaurant has made its home inside the 120-year-old State Bank of East Troy building. As part of a sweeping renovation, the brewery features an automated brewing system that enables customers to view an interactive control system to understand how the brewing process takes place. For details, visit etbrew.com